25 years of using DNA to trace Pacific origins and migrations | Blenheim
Explore our local history at the public lecture "Unraveling the strands: 25 years of using DNA to trace Pacific origins and migration"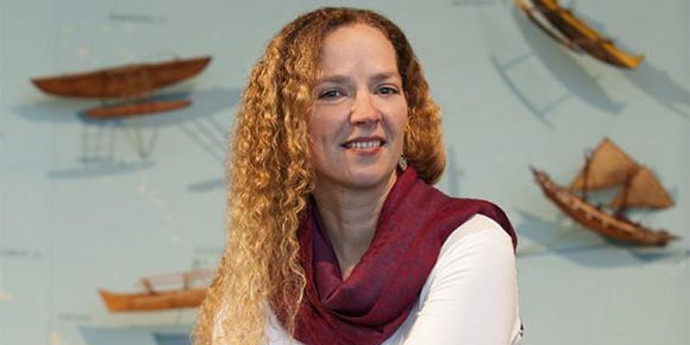 Professor Lisa Matisoo-Smith FRSNZ
Head of the Department of Anatomy and Professor of Biological Anthropology, University of Otago
Celebrating 25 years of Marsden Funding Te Pūtea Rangahau a Marsden
Lisa Matisoo-Smith felt like she was returning to her Pacific roots when she fell in love with a kiwi and moved to New Zealand in the 1980s, because although she had lived in Japan and the mainland United States, she was born in Hawai'i. Matisoo-Smith joined the Auckland University anthropology department just as DNA technology was developing, and was able to begin following her interests into human evolution, variation and history.
She began by studying the DNA of the kiore, or Pacific rat, which travelled with the first Pacific migrants to New Zealand. Matisoo-Smith has now spent many decades using DNA to map human migration and runs a lab at the University of Otago. Major projects include research into the origins of the first New Zealanders, a genomic study of the people of Wairau Bar, evidence of Polynesian contact in South America and a study of the genetic ancestry of New Zealanders.
Matisoo-Smith is one of 13 principal investigators for National Geographic's Genographic Project and is working on a Royal Society Te Apārangi James Cook Fellowship to understand the genetic history of the modern population of New Zealand.
About the Marsden Fund 25 Series
The Marsden Fund 25 Series celebrates 25 years of excellent research through regional lectures, online profiles and video interviews.
Marsden Fund Te Pūtea Rangahau a Marsden was established by the New Zealand government in 1994. Since then, it has driven world-class research in New Zealand by supporting and incentivising excellent researchers to work on their best and boldest ideas, to connect internationally, leading to new knowledge and skills with the potential for significant downstream impact for Aotearoa.
To celebrate, the Marsden Fund 25 Series shines a light on 25 researchers to reflect on the depth and breadth of research excellence making a difference across the disciplines supported by this funding. Over coming months, there will be 15 regional lectures and 10 online profiles to explore.
ORGANISATION
Royal Society Te Apārangi
VENUE/DATE
Ūkaipō Rangitāne Cultural Centre 1 Fell Street, Grovetown, Blenheim, 7202
6:00pm Thu 10 October, 2019 - 7:30pm Thu 10 October, 2019
---