BWB Talks: The Dark Island (Wellington)
The remarkable story of the Quail Island leprosy colony in Lyttelton Harbour sheds light on how New Zealand has treated some of its most marginal, unfortunate and isolated people.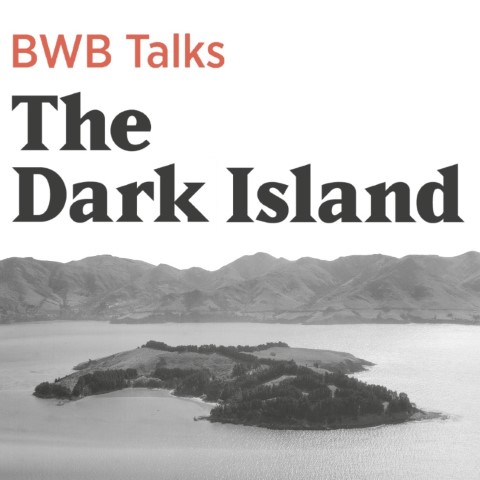 Historian Benjamin Kingsbury explores these little-known stories through his new book The Dark Island, a revelatory narrative that extends to Wellington's own harbour and Mokopuna Island – once known as 'Leper Island'.
Benjamin Kingsbury will be joined in conversation with Dr Miranda Johnson.
About the speakers
Benjamin Kingsbury was born in Auckland in 1987, and brought up in New Zealand and Pakistan. He has taught history at Victoria University of Wellington, and now works as a historian for Te Arawhiti, the Office for Māori Crown Relations.
Dr. Miranda Johnson is a senior lecturer in the Department of History at the University of Sydney, focusing on colonial, Indigenous, and cross-cultural histories. She is the author of the prize-winning book The Land Is Our History: Indigeneity, Law, and the Settler State (Oxford University Press, 2016) and co-editor with Warwick Anderson and Barbara Brookes of Pacific Futures: Past and Present (University of Hawai'i Press, 2018).
No RSVP necessary.
SPEAKER
Benjamin Kingsbury
Dr
ORGANISATION
Bridget Williams Books
VENUE/DATE
City Gallery Wellington
Te Ngākau Civic Square
Wellington
6:00pm Mon 11 November, 2019 - 7:00pm Mon 11 November, 2019
---