Cafe Scientifique: Before they croaked it – A showcase of New Zealand's extinct frogs
October's Café Scientifique comes with a bit of a twist - hop along to talk all things native frog and be among some of the first people in the country to see artwork of our extinct frog species! The speaker at this month's Café is Luke Easton, a native frog expert and a conservation leader responsible for protecting populations of these exceptional animals.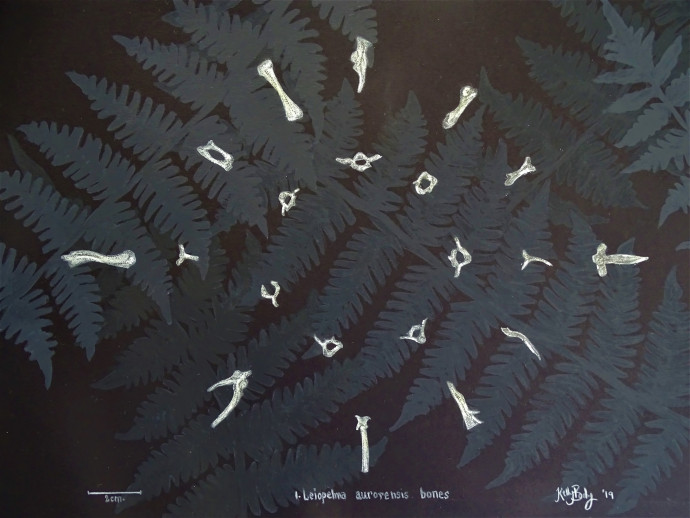 Silent, deaf and now extinct—Aotearoa has lost at least three species of native Leiopelma frogs from our forests since the arrival of humans, yet few of us know about them!
Join Luke Easton to discuss how we have found out about these extinct frogs, why they were unique and what their discovery has meant for the species of Leiopelma species that cling to survival today.
Luke leads the monitoring of threatened species in the Maniapoto District. He is also one of the conservation leaders responsible for protecting local populations of Leiopelma frogs, and helps to facilitate conservation research for these species.
Cafe Scientifique is a place where anyone can come along and enjoy a range of science speakers in a relaxed, friendly environment. The evening consists of a short talk followed by a Q&A. This month's Café Scientifique also comes with a twist! Accompanying Luke's talk about Aotearoa's extinct frogs will be unique artworks available to purchase on the night, with all proceeds being donated to Forest and Bird.
Using information tucked away in scientific journals and museum collections, a Victoria University student in the Master of Science in Society programme, Kelly Body, has pieced together the skeletons of three extinct frogs to create never-before-seen representations of what they may have looked like. A project such as this has never been attempted before with our frogs, and those who attend the Café will be amongst the first people in the country to see these drawings! In being able to take home a limited-edition print on the night, Kelly hopes to inspire a greater level of interest in these animals for those that attend the evening, as well as a sense of protection and care for the few native frog species that still cling to survival today.
The funds raised from the evening will be contributed to Forest and Bird, to help their work in pest management and habitat protection. Without their efforts, Aotearoa's surviving native frogs would be at even greater risk of extinction.
If buying artwork isn't your cup of tea, don't worry! Come along to talk with Luke about finding frog skeletons, and how they have been used to help scientists understand the history and future of Leiopelma frogs in Aotearoa. Kelly will also be there to answer any questions about the artwork.
5:30pm seating for a 6:00pm start of talk.
ORGANISATION
The Centre For Science in Society, Victoria University of Wellington
VENUE/DATE
Function room – the Arborist
166 Willis Street
5:30pm Mon 7 October, 2019 - 7:00pm Mon 7 October, 2019
---