Café Scientifique: Catchment modelling for water quality and what they can and can't tell us
This month's Café Scientifique will be given by Auckland Museum Institute member and NIWA scientist, Dr Annette Semadeni-Davis.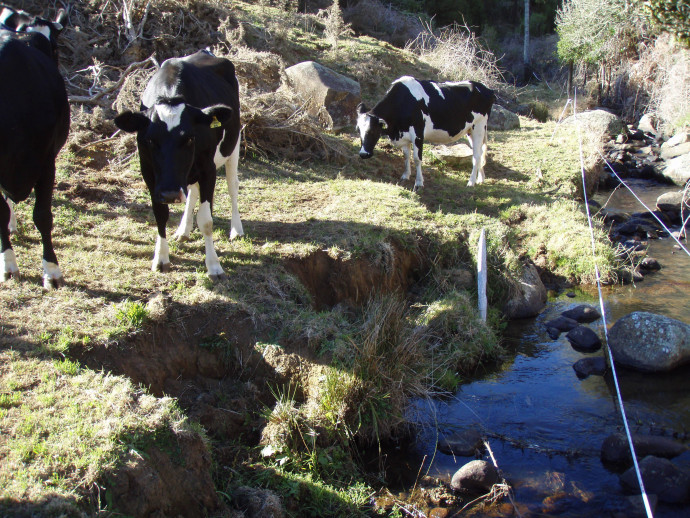 Public Enemy No. 1 [NIWA Photo Library]
Dr Annette Semadeni-Davies has been a member of the Urban Aquatic Environments team at the National Institute for Water and Atmospheric Research since returning to NZ in 2006. Prior to that she was junior lecturer at Lund University in Sweden where she completed her doctorate in 1999. Annette has a background in physical geography and water engineering specialising in stormwater management. She was a member of the IWA / IASH Joint Committee on Urban Drainage until 2019 and is an assistant editor for the journal Hydrological Processes.
Much of her time recently has been undertaking catchment-scale water quality modelling for central and regional governments. This work has been used to support both freshwater policy development and implementation. At this café, Annette will overview what water quality modelling is, how it is used in water management, and why model outputs should be taken with a very large grain of salt.
The talk will begin at 6:30pm sharp in the downstairs function room. Accessible entrance is directly off the carpark. The Café Scientifique series is brought to you by the Auckland Museum Institute, the Auckland branch of Royal Society Te Apārangi. Bookings are not required, but if you have any queries please email institute@aucklandmuseum.com
SPEAKER
Annette Semadeni-Davies
Dr
ORGANISATION
Auckland Museum Institute
VENUE/DATE
Horse & Trap, 3 Enfield Street, Mount Eden, Auckland
6:00pm Wed 27 July, 2022 - 8:00pm Wed 27 July, 2022
---