Cafe Scientifique: New Zealand's bird malaria, and why it is not always a bad thing
The largely unseen drama of malarial parasite infection, parasite burden, and sometimes death is playing out all around us in NZ, within our native, endemic, and introduced bird species.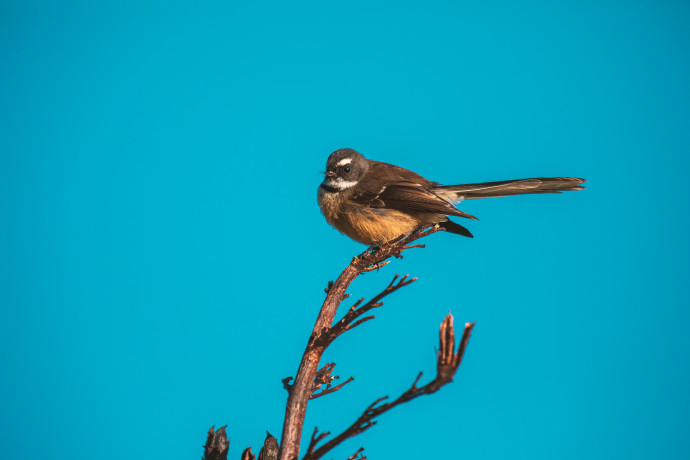 Bird malaria, like human malaria, is caused by a mosquito-borne parasite in the genus Plasmodium. In fact, much of the early research into human malaria research was carried out using bird malaria as a model.
NZ's Plasmodium and mosquito faunas are small compared to many other places in the world. However, our malarial parasites include both introduced and native species and malaria has been associated with the deaths of some native species. Despite this, we have gotten off lightly from these introduced parasites in comparison to Hawaii, where the impact of introduced malaria has led to the regional extinction of some species. By having at least one uniquely NZ malarial parasite species our birds have escaped the trap of being totally naive to malarial parasites when new species were introduced to the country.
Dr Rosemary Barraclough did a PhD and MSc in Conservation Biology (on island and mainland restoration) and a Graduate Diploma in Statistics with the University of Auckland. She had the opportunity to shift into some research on avian malaria (and other vector-borne blood parasites) while at the Field Museum, Chicago, and subsequently continued this work in New Zealand, looking at NZ species. Rosemary is an Honorary Academic with the School of Environment, University of Auckland and is a Research Associate with the Auckland Museum and the Field Museum, Chicago.
The Auckland Cafe Scientifique series is brought to you by the Auckland Museum Institute, Auckland Branch of Royal Society Te Apārangi.
This talk begins promptly at 6:30pm in the downstairs event room. Wheelchair access is available directly off the venue carpark on the railway side of the building.
Please note bookings are not required, but for any queries email institute@aucklandmuseum.com.
SPEAKER
Rosemary Barraclough
Dr
ORGANISATION
Auckland Museum Institute
VENUE/DATE
Horse & Trap, 3 Enfield Street, Mount Eden, Auckland
6:00pm Wed 28 July, 2021 - 8:00pm Wed 28 July, 2021
---