Community Development for Adaption: council-community engagement
This seminar will reflect on some of the research findings of the Climate-Adaptive Communities project, which draw on stories and insights shared with the research team by community members, iwi members and council staff.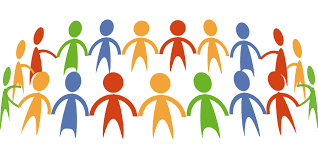 More and more of New Zealand's urban settlements are likely to be impacted by climate hazards such as coastal erosion, flooding and rising groundwater levels. Affected communities will face physical, social, financial and emotional challenges. 

To minimise suffering in our communities as we adapt to climate change - and to adapt successfully - local authorities will need to adopt new approaches to engagement with communities. We invite you to participate in our next Deep South Seminar with Janet Stephenson (University of Otago), who leads the project, "Climate adaptation, vulnerability and community well-being."
The Ministry for the Environment recommends a Dynamic Adaptive Pathways Planning (DAPP) approach, which involves pre-defining critical decision points for adaptation investments (and which is also the subject of other research underway in the Deep South Challenge). A community development approach can underpin DAPP, by building community readiness to engage at these decision points.
Speaker Janet Stephenson will be speaking from the Otago hub 
To participate via ZOOM please register at https://bit.ly/2KTvY0b 

SPEAKER
Janet Stephenson
Dr
ORGANISATION
Deep South National Science Challenge
VENUE/DATE
University of Otago:
Centre for Sustainability Seminar Room
563 Castle Street North
Wed 19 June, 2019 - 1:00pm Wed 19 June, 2019
---