Culturally informed research: Mathematics and the Classics in New Zealand | Auckland
Great Kiwi Research: Sharing Women's Discoveries
Wed 22 Nov

Great Kiwi Research: Sharing women's discoveries
Amazing research is going on in Aotearoa New Zealand. As part of the 150th Anniversary celebrations of Royal Society Te Apārangi, we are providing an opportunity to showcase women's research, across a broad range of disciplines.
In this session: Culturally informed research: Mathematics and the Classics in New Zealand.
Living connections: The Classical World in today's New Zealand
Dr Anastasia Bakogianni
Dr Bakogianni introduces her new research project at Massey, Classical World New Zealand. Our aim is to demonstrate the modern world's ongoing dialogue with ancient Greece, Rome and Egypt and highlights New Zealand's distinctive contribution to this conversation. The culture of the classical world remains a rich vein of creativity tapped by countless living artists working in New Zealand today. Their art in turn helps us to re-connect to the ancient world. Anastasia will talk about the work of artists, actors, theatre directors, filmmakers, writers and scholars that she met and interviewed for the project.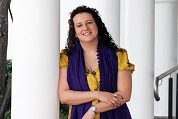 Dr Anastasia Bakogianni is Lecturer in Classical Studies at Massey University (Auckland campus). Her research focuses on the many points of connection between the Graeco-Roman classics and our modern world. Anastasia is the principal investigator on the Classical World New Zealand project, based at Massey, which seeks to draw attention to the distinctive contributions of New Zealanders to this global conversation. In her own work Anastasia is fascinated by modern adaptations of Greek Tragedy on stage and film, and in particular those 'bad', but very memorable, tragic heroines in our surviving corpus of plays from fifth-century BCE Athens (her native city).
Mathematics and Pasifika: Can one exist without informing the other?
A. Professor Bobbie Hunter
The focus of Dr Hunter's research and practice is on honouring the students' culture and language, to build in students' positive cultural and mathematical identities. Bobbie works with teachers to draw on the Pasifika values and the students' cultural background to make mathematics real and meaningful but also to engage their participation in mathematical reasoning and communication. Her work clearly shows that all children can do mathematics if the teachers draw on what students bring to school and build from there. 

Roberta (Bobbie) Hunter is currently an Associate Professor of Mathematics Education in the Institute of Education at Massey University. For the past fifteen years she has actively engaged in research and professional development projects which support teachers to develop culturally responsive mathematics pedagogy particularly with Pāsifika and Māori students and other diverse students in high poverty areas. She also encourages Pasifika students to recognise their own mathematical strengths they have within their own culture. For example, she uses her own great grandfather's boat building and navigation skills, and her mother's skill at making tivaevae as examples of her own inheritance of mathematics from her Cook Island forebears.  
Presented in partnership with Massey University
FREE PUBLIC EVENT - register to guarantee your seat
Views expressed at this event may not reflect those of Royal Society Te Apārangi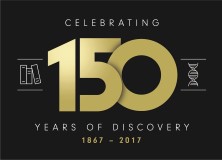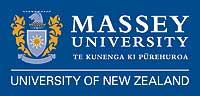 Directions:
Massey University Albany
AT2 Auditorium, Lower Level 1, Atrium Building, State Highway 17 (enter at Gate 1)
ORGANISATION
Royal Society Te Apārangi
VENUE/DATE
Massey University AT2 Auditorium, Lower Level 1, Atrium Building, State Highway 17 (enter at Gate 1), Albany, Auckland 0632
6:30pm Wed 22 November, 2017 - 7:30pm Wed 22 November, 2017
---