He Pito Mata 2021 Awakening the Potential - Early Career Research Wānanga
He Pito Mata is a unique convergence of connecting, sharing and networking, amplifying the kōrero of early career researchers in Aotearoa.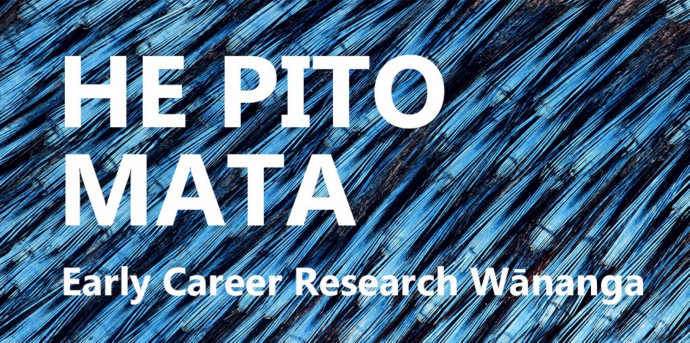 Kia hiwa rā, kia hiwa rā. Come wānanga with other early career researchers (including those studying a Masters or PhD and up to 10 years post PhD) in Te Whanganui-a-Tara Wellington.
View programme (last updated 16 June 2021).
Hosted by the Early Career Researcher Forum Aotearoa that seeks to represent the national voice of New Zealand's early career researcher community and celebrate their achievements and contributions, this wānanga provides a unique convergence of connecting, learning and networking. You will meet with early career researchers from around Aotearoa and hear from brilliant minds who have vital contributions to share with you about how to navigate and maximise your research career.
This wānanga is a platform to amplify the kōrero of our early career researchers. A hui like this allows you to get out of your normal routine and meet people you might not have otherwise encountered.
A two-day gathering of whakapapa wānanga, linking and weaving together ngā kaikōrero ahurei keynotes, 'on the couch' discussions, Q&A panels, meet and greet sessions, hauora wellbeing, taking in our environment, waiata with some great kai and wai.
Our kaiwhakataki MCs will be Dr Rangi Matamua FRSNZ, Professor Wendy Larner FRSNZ and Dr Sereana Naepi. Other special guests include:
Peter Jackson
Pekaira Jude Rei
Associate Professor Selina Tusitala Marsh ONZM FRSNZ
Dr Sarah Moss
Kate Hannah
Professor Dame Juliet Gerrard DNZM FRSNZ
Associate Professor Siouxsie Wiles
Professor Shaun Hendy FRSNZ
Professor Dame Jane Harding DNZM FRSNZ
Sacha McMeeking
Professor David Bilkey
Associate Professor Maria Bargh
Associate Professor Peng Du
Hon Dame Lowell Goddard DNZM QC
Dr Ashley Bloomfield
Professor Cather Simpson FRSNZ
Arapata Hakiwai
Dr Willy-John Martin
Courtney Johnson
This is a fully funded and sponsored hui - there is no charge to attend. Note that numbers are limited to just over 300!
Attendees will need to cover their own transport and accommodation; however, research organisations are being encouraged to support their early career researchers to attend, so request support from your organisation.
---
Media Savvy Express
Also available for participants is Media Savvy Express, run by the Science Media Centre. Media Savvy Express offers 15 minute, one-on-one media training sessions for researchers. Participants receive personalised coaching to help them speak on camera about their research in an engaging way. As an added bonus, they receive a 90 second edited video clip of highlights from their session, which they are free to reuse as they choose.

They work hard to create a supportive environment for people who don't enjoy being in the spotlight. It's also a great opportunity for researchers with prior media experience to get a quick refresher with helpful feedback from experienced media professionals.
Individual sessions run for 15 minutes throughout the day. Spaces are limited — advance sign up is required. SIGN UP NOW for Media Savvy Express.
---
We have an amazing commitment of attendance to the wānanga from: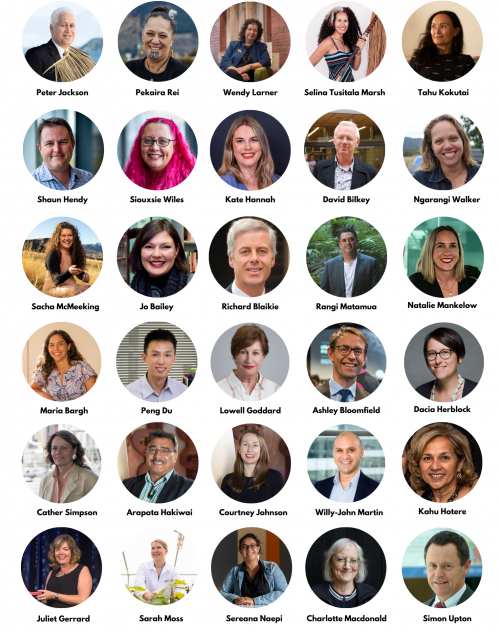 We anticipate being in COVID-19 Level 1 for this event. Note that there will be COVID-19 practices in place such as QR code scanning for the NZ COVID Tracer App or paper registering as a manuhiri guest, hand sanitising, regular surface cleaning etc to protect yourself and others, and prevent future spread of COVID-19. Kia mataara! Be vigilant!
Kia whakahou let's reset! He rā ki tua better days are coming.
More on the speakers
Peter Jackson

Peter Samuel Jackson (Te Atiawa, Taranaki Iwi) is central to the Mana Whenua within Te Upoko o te Ika (Wellington) and is a koumatua for the Royal Society Te Apārangi. He is a council member of Te Rito Maioha Early Childhood New Zealand and has worked for Commission for Financial Capability.
Pekaira Jude Rei

Pekaira holds a pivotal role for Mana Whenua within Te Upoko o te Ika (Wellington) where she maintains Cultural Advisory & support positions for Edmund Hillary Fellowship, Philanthropy NZ, Education Council & Office of treaty Settlements at the Ministry of Justice.
Associate Professor Selina Tusitala Marsh FRSNZ ONZM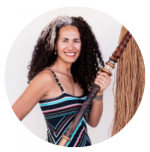 Selina Tusitala Marsh is an Associate Professor at the University of Auckland and a former New Zealand Poet Laureate. In 2019, Selina was awarded the Humanities Aronui Medal for her outstanding creative and scholarly work which has had a profound impact in academic, literary and public domains.
Dr Sarah Moss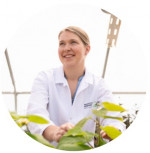 Sarah Moss is a scientist at Plant & Food Research specialising in kiwifruit colouring. She is co-chair of the Early Career Researcher Forum. Her current work is investigating the genes for making red kiwifruit.
Dr Sereana Naepi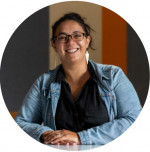 Sereana Naepi is a lecturer at the University of Auckland and co-chair of the Early Career Researcher Forum. Sereana's mahi is dedicated to addressing and challenging systemic inequalities within academia through storytelling.
Professor Dame Juliet Gerrard DNZM HonFRSC FRSNZ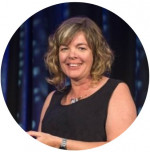 Juliet Gerrard is the Prime Minister's Chief Science Advisor for New Zealand. She is a biochemist whose work spans many areas. Her research is both applied and fundamental and cuts across the disciplines of chemistry, health, agriculture and food science.
Professor Shaun Hendy MNZM FRSNZ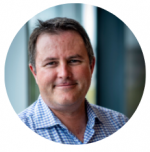 Shaun Hendy is a Professor of physics at the University of Auckland and Director of Te Pūnaha Matatini, who won the 2020 Prime Minister's Science Prize for work that helped inform the New Zealand Government's response to the COVID-19 pandemic. In 2017, Shaun became the #NoFly guy when he ruled out flying for the year to reduce his carbon footprint.
Associate Professor Siouxsie Wiles MNZM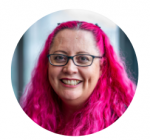 Siouxsie Wiles is a microbiologist and Associate Professor at the University of Auckland. Siouxsie was awarded New Zealander of the Year in 2021 for her leadership in educating the public about COVID-19. She was also recognised by the BBC as one of the 100 most inspiring and influential women for 2020 for her work communicating the science behind the coronavirus pandemic. Siouxsie was also part of the team from Te Pūnaha Matatini that won the 2020 Prime Minister's Science Prize.
Kate Hannah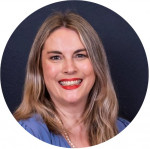 Kate Hannah is Deputy Director (Equity and Diversity) and Executive Manager of Te Pūnaha Matatini, a Centre of Research Excellence tackling the interconnected and deeply interdisciplinary challenges of our time. Te Pūnaha Matatini was recently awarded the 2020 Prime Minister's Science Prize for its COVID-19 pandemic response.
Professor David Bilkey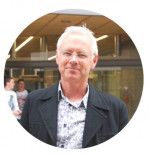 David Bilkey is a Professor in the Department of Psychology at the University of Otago and Chair of the Marsden Fund Council. He is also director of the university's Brain Health Research Centre, a multidisciplinary group of over 200 researchers dedicated to research, education and outreach in neuroscience.
Sacha McMeeking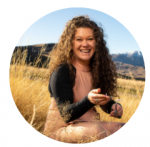 Sacha McMeeking (Ngāi Tahu) is head of Aotahi - the School of Māori and Indigenous Studies at the University of Canterbury. Sacha brings a serial entrepreneur's approach to working with and for Iwi Māori. She researches and works at the interface of the resurgence of Indigenous self-determination, social enterprise and wider social transformation.
Distinguished Professor Dame Jane Harding DNZM FRSNZ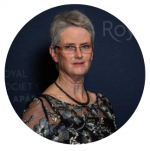 Jane Harding is a physician scientist and Professor of Neonatology at the University of Auckland-based Liggins Institute. Jane is a world leading neonatologist who was awarded the 2019 Rutherford Medal for her groundbreaking research that has revolutionised management of newborn babies and mothers around the world.
Professor Wendy Larner FRSNZ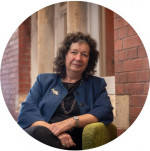 Wendy Larner is Provost at Te Herenga Waka—Victoria University of Wellington and President of Royal Society Te Apārangi. Wendy is one of New Zealand's most visible and influential academics in international human geography and sociology disciplines.
Dr Rangi Matamua FRSNZ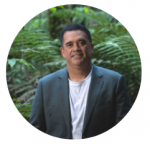 Rangi Matamua (Tūhoe) is a leading expert in Māori astronomy. He has created a platform for sharing knowledge about Matariki, including television shows, online and print publications, social media blogs, more than 100 public lectures, a museum exhibition, and a best-selling book Matariki: The Star of the Year. In 2019, Rangi became the first Māori to win a Prime Minister's Science Prize, winning the Science Communicator Prize for his pioneering work in Māori astronomy that has engaged the public in the interface between western science and mātauranga Māori.
Associate Professor Maria Bargh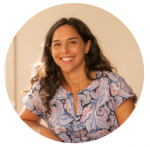 Maria Bargh (Te Arawa, Ngāti Awa) is an Associate Professor in Te Kawa a Māui School of Māori Studies at Te Herenga Waka—Victoria University of Wellington. She is a leading researcher in the areas of Māori politics and Indigenous resource management. Her current work focuses on a 'Tika Transition' for climate change, a Predator Free project for her hapū and voting in iwi organisations.
Associate Professor Peng Du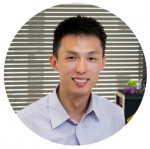 Peng Du is a Senior Research Fellow in the Auckland Bioengineering Institute at the University of Auckland. His work involves using a a torso-shaped rig for recording the bioelectrical activity of the gut from the body-surface, which helps monitor the transport of food through the body. Peng has been awarded both a Rutherford Discovery Fellowship in 2015 and the Prime Minister's MacDiarmid Emerging Scientist Prize in 2018.
Hon Dame Lowell Goddard DNZM QC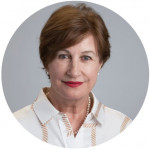 Lowell Goddard (Ngati Kahungunu, Te Aitanga-a-Mahaki, Ngai Tuhoe) was a Judge of the High Court from 1995 to 2015. In 1998 she was appointed Queen's Counsel and in 1992 she became Deputy Solicitor-General for New Zealand. She is also currently a co-convenor on our Te Tapeke Fair Futures multidisciplinary panel.
Dr Ashley Bloomfield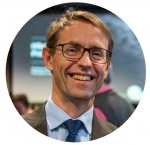 Ashley Bloomfield is the Director-General of Health and Chief Executive at the Ministry of Health. He qualified in medicine at the University of Auckland in 1990 and after several years of clinical work specialised in public health medicine and non-communicable diseases, which he spent 2011 at the World Health Organization in Geneva working on at a global level. Within the last year, he has become a household name throughout the coronavirus pandemic.
Professor Cather Simpson FRSNZ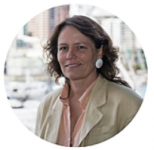 Cather Simpson is a professor at the University of Auckland, with a joint appointment in Physics and the Chemical Sciences. She is also an entrepreneur and has also founded the Photon Factory, which uses high-tech short laser pulses, and she also set up a spin-off company, Engender Technologies, which uses photonic technology in sex-sorting of cattle sperm.
Arapata Hakiwai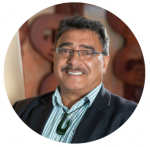 Arapata Hakiwai (Ngāti Kahungunu, Rongowhakaata, Ngāti Porou, Ngāi Tahu) has been involved in the repatriation of Māori and Moriori kōiwi tangata over many years. As Kaihautū, Arapata shares the strategic leadership of Te Papa. He provides bicultural leadership, guidance, and support, as well as further developing relationships with iwi. His leadership encompasses the Iwi Relationship Programme, the Karanga Aotearoa Repatriation Programme, iwi in residence, and the Rongomaraeroa marae.
Courtney Johnson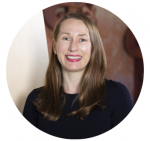 Courtney Johnston took up the role of Tumu Whakarae Chief Executive at Te Papa in December 2019. Raised on a dairy farm in Taranaki, Courtney has lived and worked in Wellington since 2000. Her experience spans museums, digital development, and governance. She is the immediate past chair of Museums Aotearoa, chair of The Pantograph Punch, and a trustee of Arts Wellington and the Wellington Performing Arts Trust.
Dr Willy-John Martin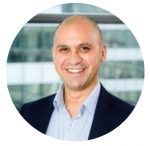 Willy-John (Ngāti Wai, Ngāti Whātua, Ngāti Tamaterā, Ngāti Porou) is Pou Pūtaiao, Director Māori Research, Science and Innovation at the Ministry of Business, Innovation and Employment. Willy-John's career brings together expertise in biomedical science, and in building capability at the interface between the science sector and Te Ao Māori.
Tahu Kukutai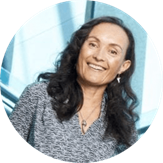 Tahu (Ngāti Tiipa, Ngāti Kinohaku, Te Aupōuri) is Professor of Demography at the National Institute of Demographic and Economic Analysis (NIDEA) at the University of Waikato.
E kohia ana gathering it all together, ngā mihi maioha: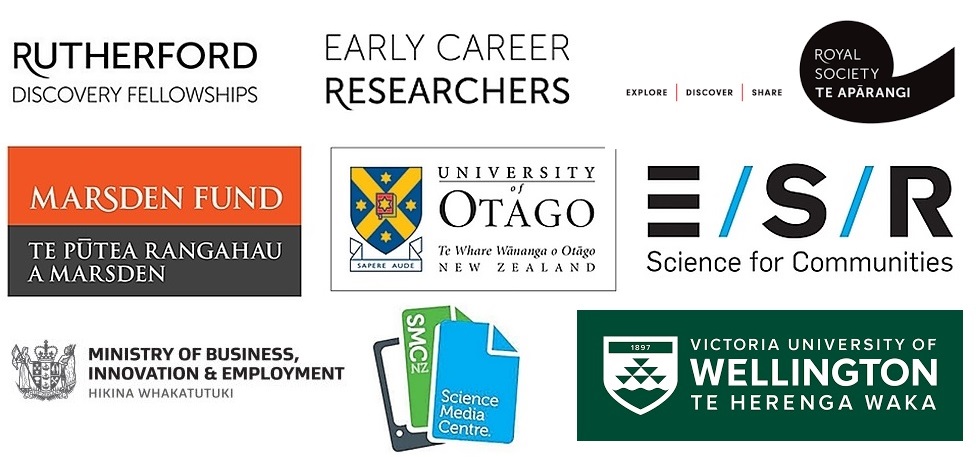 ORGANISATION
Royal Society Te Apārangi
VENUE/DATE
Te Wharewaka o Pōneke
2 Taranaki Street, Wellington Central
Wellington 6011
9:00am Thu 17 June, 2021 - 4:00pm Fri 18 June, 2021
---