Invasive wasps: smart, abundant, crawling with honey bee disease | Westport
What's buzzing?! The latest research on wasps, bees and invasive insects from one of New Zealand's leading entomologists, Dr Phil Lester.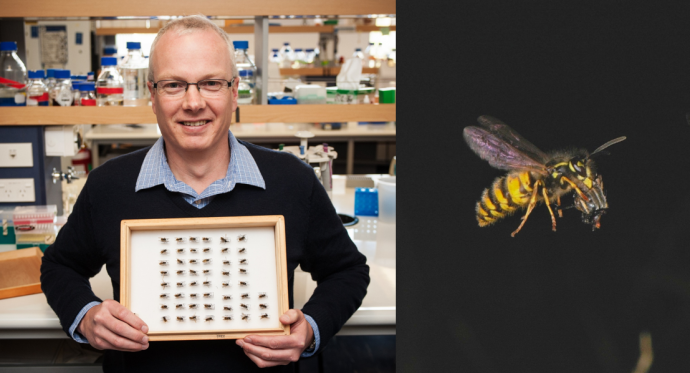 Dr Phil Lester
Insect Ecology, School of Biological Sciences, Victoria University of Wellington
Celebrating 25 years of Marsden Funding Te Pūtea Rangahau a Marsden
What makes populations of invasive ants and social wasps collapse? And if we understood this, would this mean we could encourage other invasive insect populations to collapse?
Dr Phil Lester is one of New Zealand's top entomologists, who also researches the interactions between bacteria and viruses in honey bees, and whether this can affect parasitic Varroa mites.
From applied entomology (eg, invasive ant or wasp control) to more theoretical or conceptual work (eg, wasp learning and foraging behaviour), Dr Lester and his team aim to better understand insect species boom-and-bust dynamics. Their research looks at the potential role of pathogens and the insect immune system in population collapses; it examines ecological or evolutionary theory (how humans have inadvertently driven positive selection for invasive genotypes); and they also work with Pacific Biosecurity, an organisation that is building resilience to the threat of invasive insects throughout the Pacific region.
Dr Lester is a project leader in New Zealand's National Science Challenge, examining Novel Pest Control Technologies using invasive social wasps as a model system. He has received a Fulbright Senior Scholar Fellowship, and a Royal Society Te Apārangi James Cook Fellowship, and is also a prior President of the Entomological Society of New Zealand.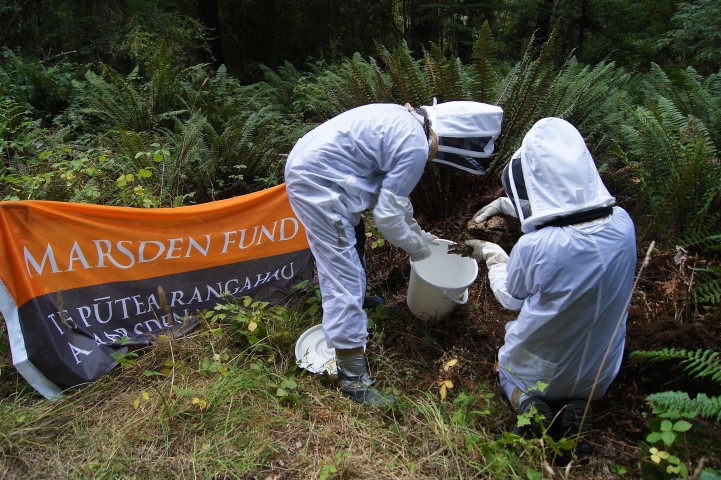 About the Marsden Fund 25 Series
The Marsden Fund 25 Series celebrates 25 years of excellent research through regional lectures, online profiles and video interviews.
Marsden Fund Te Pūtea Rangahau a Marsden was established by the New Zealand government in 1994. Since then, it has driven world-class research in New Zealand by supporting and incentivising excellent researchers to work on their best and boldest ideas, to connect internationally, leading to new knowledge and skills with the potential for significant downstream impact for Aotearoa.
To celebrate, the Marsden Fund 25 Series shines a light on 25 researchers to reflect on the depth and breadth of research excellence supported by this funding. Over coming months, there will be 15 regional lectures and 10 online profiles to explore.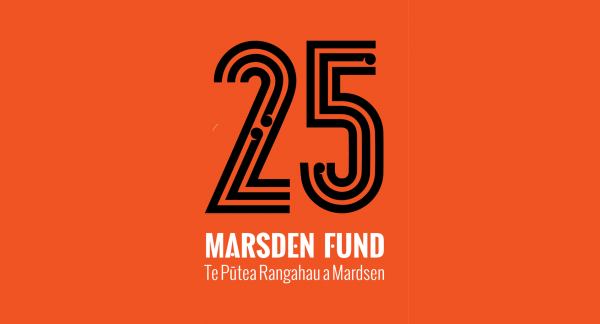 SPEAKER
Dr Phil Lester
Insect Ecology, School of Biological Sciences, Victoria University of Wellington
ORGANISATION
Royal Society Te Apārangi
VENUE/DATE
Buller District Library /Sue Thomson-Casey Memorial Library 78 Palmerston Street, Westport, West Coast 7825
6:00pm Wed 20 November, 2019 - 7:30pm Wed 20 November, 2019
---