Maramataka in our communities: revitalising the Māori calendar | Gisborne
Research at the interface between Māori and Western science, what traditional ecological knowledge and maramataka can teach us.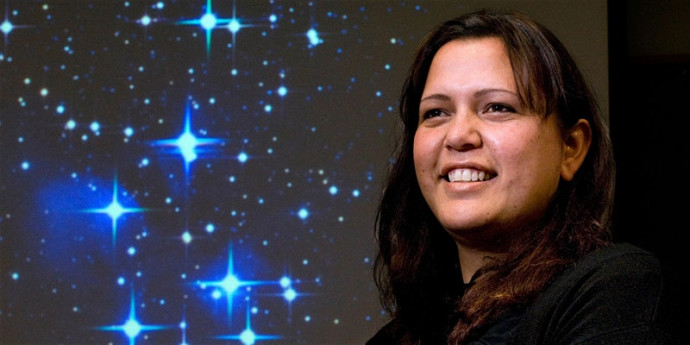 Celebrating 25 years of the Marsden Fund Te Pūtea Rangahau a Marsden
Maramataka, or Māori traditional calendars, contain a wealth of ecological, environmental and cultural knowledge, in addition to celestial knowledge.
The Matariki cluster which signifies the Māori New Year, Puanga (Rigel) and other stars are key components of maramataka. But there are other significant coinciding tohu, or signs, especially environmental and ecological indicators, that are important in traditional calendar systems.
Indigenous communities around the world, including Māori, have observed that these indicators are changing and have attributed this to pollution, human encroachment and climate change. As scientists endeavour to predict and mitigate climate change, traditional ecological knowledge is being sought to add a complementary set of information to inform predictions and policies.
Dr Harris is Principal Investigator on the project "Ngā Takahuringā ō te ao: The effect of climate change on traditional Māori calendars", a joint collaboration between Victoria University of Wellington, the University of Waikato, the Society of Māori Astronomy Research and Traditions (SMART) and researchers from Hawaiʻi. Its main purpose is to investigate traditional ecological knowledge and determine if any observed variations within the maramataka could be attributed to climate change. Dr Harris' talk will describe how we are researching our maramataka in our communities, and will look at changes to animal and plant behaviours embedded in maramataka.
About Dr Pauline Harris
Dr Harris is a Senior Lecturer for the Centre for Science and Society at Victoria University of Wellington. Her research works at the interface between Māori and western science; using tools and knowledge from both systems to engage in active research with communities and knowledge-holders to revitalise and generate knowledge.
She has a background in physics where she completed her PhD and Masters at the University of Canterbury, researching gamma ray bursts, high-energy neutrino production and inflationary cosmology. Dr Harris now focuses on matauranga Māori associated with Māori astronomy and maramataka.
Currently, Dr Harris is on the Science executive at the MacDiarmid Institute and is the Chairperson of the Society for Māori Astronomy Research and Traditions (SMART), there, she is dedicated to the collation and the revitalisation of Māori astronomical star lore and maramataka. She is extensively involved in Māori communities and is active on a number of trust boards.
The Marsden Fund 25 Series
Marsden Fund Te Pūtea Rangahau a Marsden was established by the New Zealand government in 1994. Since then, it has driven world-class research in New Zealand by supporting and incentivising excellent researchers to work on their best and boldest ideas, to connect internationally, leading to new knowledge and skills with the potential for significant downstream impact for Aotearoa.
To celebrate 25 years of Marsden Funding, this series pf regional lectures, online profiles and videos shines a light on 25 researchers to reflect on the depth and breadth of research excellence supported by this funding. Over coming months, there will be 15 regional lectures and 10 online profiles to explore #Marsden25.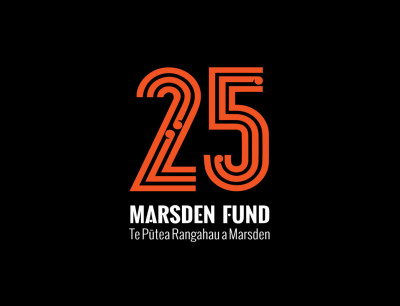 SPEAKER
Dr Pauline Harris (Rongomaiwahine, Ngāti Rakaipaka and Ngāti Kahungunu)
Senior Lecturer, Centre for Science in Society, Victoria University of Wellington
ORGANISATION
Royal Society Te Apārangi
VENUE/DATE
The Lawson Field Theatre 7 Fitzherbert Street, Gisborne, Gisborne 4010
7:00pm Wed 22 January, 2020 - 10:00pm Wed 22 January, 2020
---