2019 Academy Centenary | New Fellows' Seminars
Th 14 Feb
Our latest cohort of new Fellows present short seminars on their field of research or scholarship.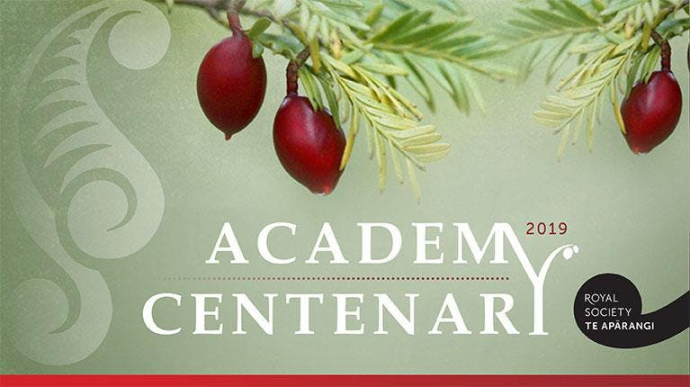 On 1 November 2018, rua tekau twenty new Fellows and toru three Honorary Fellows were elected to the Academy of Royal Society Te Apārangi for their distinction in research and/or advancement of pūtaiao science, hangarau technology and aronui humanities.
These New Zealanders are experts in topics that include, in the humanities, global justice and migration, public economics, sociocultural theory, intellectual property and constitutional law. In the sciences, topics include enzymes, ultrafast lasers, reproductive and eye health, genetic diseases, medical modelling and sensors, pest control, ecological networks and earthquakes.
100 years on from when the first twenty Fellows were inducted in 1919, this cohort of researchers and scholars will be inducted as part of our Academy Centenary.
Being elected a Fellow of Royal Society Te Apārangi is an honour that recognises true international distinction in research, scholarship and the advancement of knowledge. Fellows can use the post-nominal 'FRSNZ' after their name to indicate this honour.
Following Academy tradition, new Fellows present a short seminar on their work as a means of introducing themselves.
Join us for these presentations to both celebrate and discover more about the achievements of these notable New Zealanders.
Free admission. You are welcome to turn up on the day but to guarantee your seat(s) please register by following the booking links.
Views that are expressed at this event may not reflect those of Royal Society Te Apārangi.
ORGANISATION
Royal Society Te Apārangi
VENUE/DATE
Royal Society Te Apārangi, Aronui Lecture Theatre, 11 Turnbull Street, Thorndon, Wellington, 6011
1:30pm Thu 14 February, 2019 - 4:45pm Thu 14 February, 2019
---