Professor Richard Jackson: Responding to Christchurch - Lessons and evidence from 20 years of the War on Terror
For the 2021 Hocken Talk Series, Professor Richard Jackson will explore what lessons, if any, the New Zealand government can take from the war on terror in responding to the threat of terrorism.
The recent Royal Commission Report has made a number of recommendations about how to respond to the Christchurch terrorist attacks. This talk will examine what lessons, if any, can be taken from two decades of the war on terror, what research evidence can guide the government as it seeks to put the recommendations into effect, and what challenges there are in responding to the threat of terrorist actors.
About the speaker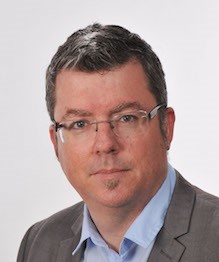 Richard Jackson is a Professor of Peace Studies and the current Director of the National Centre for Peace and Conflict Studies, University of Otago. He is the editor-in-chief of the journal, Critical Studies on Terrorism, and the author or editor of 14 books and more than 100 articles and papers on terrorism, political violence and conflict resolution.
SPEAKER
Richard Jackson
Professor
ORGANISATION
Hocken Library, University of Otago
VENUE/DATE
Hocken Library, 90 Anzac Ave, Dunedin
5:30pm Thu 22 April, 2021 - 6:30pm Thu 22 April, 2021
---