Revising the SI | Wellington roadshow
The SI, the international system of measurement units, is changing. Learn about the changes at this public event.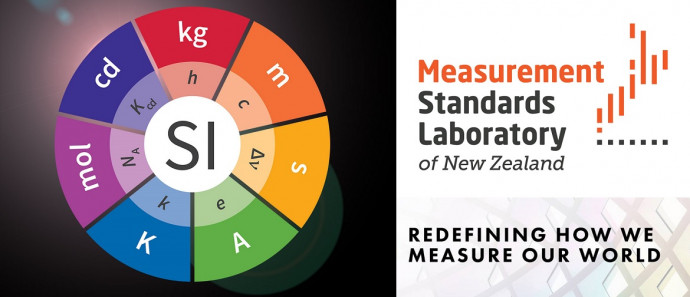 Come and hear from the Measurement Standards Laboratory and guest speakers explain the ground breaking science behind the changes to the International System of Units (SI) and the innovation launch pad that it enables.
Morning Session - Focus on the SI Redefinition, what it is, why is it changing, the impact on NZ and global technology advancements. We announce the winner of our Throwing the Kilogram competition and our student summer project about indigenous measurement practices.
Afternoon Session - Hear from Standards NZ, how does MSL work alongside KiwiStar for optical lenses and the MSA workshop promoting metrology awareness. Ending with MSA Networking hour (R18 restricted) and Laboratory Visits.
This is a free public event but spaces are limited so please register early.
ORGANISATION
Hosted by Measurement Standards Laboratory New Zealand
VENUE/DATE
Callaghan Innovation, 69 Gracefield Road, Lower Hutt
10:00am Mon 20 May, 2019 - 5:00pm Mon 20 May, 2019
---