Secrets revealed from beneath the Ross Ice Shelf
The floating Ross Ice Shelf is the size of Spain; the dark ocean cavity beneath the shelf is a blind spot in the global ocean system, one of the least understood marine environments on Earth.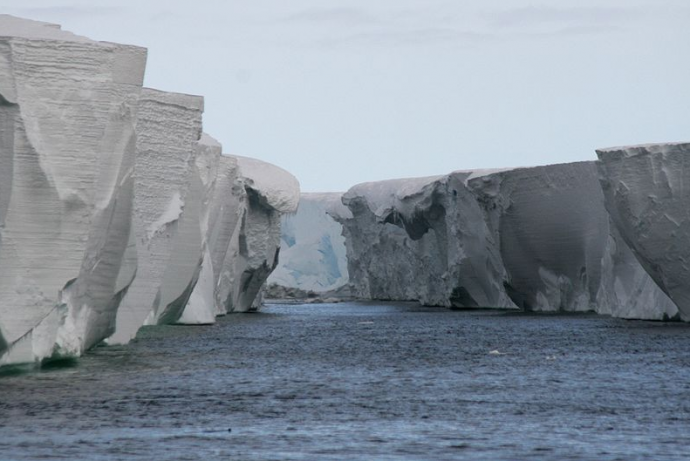 Speaker: Dr Fabio Caratori Tontini, Marine Geophysicist at GNS Science, one of the New Zealand-based scientists involved in the international ROSETTA-Ice project.
The four year ROSETTA program involved a detailed survey of the Ross Ice Shelf, primarily through flying back and forth over the ice shelf in a LC-130 Hercules aircraft to create a grid of the information collected. The LC-130 was equipped with an "IcePod", which contained various scientific instruments to collect aerial measurements and create a detailed map of both the ice shelf and the sea bed below it.
The survey instruments included radar, LIDAR, magnetic, as well as gravity readers. The magnetometer survey detected a previously unmapped geologic boundary between East and West Antarctica under the ice shelf. Most significantly, the seafloor on the East Antarctic side of the plate boundary is much deeper the western side. This affects the ocean circulation beneath the ice, as the deeper water shields much of the grounding line of Ross Ice Shelf from exposure to melt-inducing warm water.
SPEAKER
Dr Fabio Caratori Tontini, Marine Geophysicist, GNS Science,
ORGANISATION
Auckland Antarctic Science Meet Up
VENUE/DATE
MacGregor Room, School of Biological Sciences, Level One, Old Biology Building, University of Auckland, 5 Symonds St, Auckland city
6:00pm Mon 22 July, 2019 - 7:30pm Mon 22 July, 2019
---