Tangaroa open day
Have you ever wondered what it's like to live and work as a scientist at sea? What kind of research NIWA does in the Southern Ocean? Or how you even study Antarctica from a boat?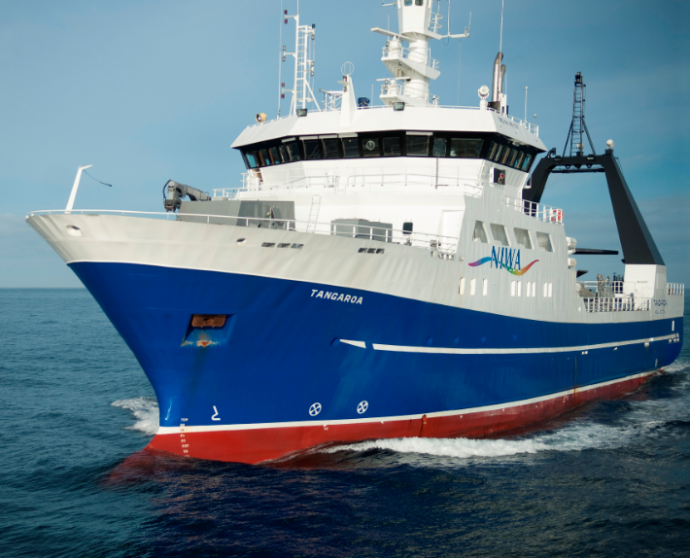 For one day only, Tangaroa, NIWA's flagship research vessel, will be berthed at the Victoria TU wharf (entry off Fryatt Street), and open for tours. Come and explore Tangaroa, talk to NIWA staff about science at sea, find out where the crew sleeps, and hear stories of Antarctica: giant waves and creatures of the deep.
On the wharf, check out NIWA's new Antarctic Virtual Reality experience, and take part in hands on science experiments and demos with the Otago Museum team in the Lab in a Box.
Spaces are limited and based on hourly visit sessions, so bookings are essential and close 5pm, Friday 26 July (unless booked out earlier).
We recommend you allow up to 50 minutes for your visit, and arrive within the first 15 minutes of your designated time to ensure you get the most out of your visit.
Due to the nature of the vessel, we apologise this event isn't accessible for prams, wheelchairs, or children under the age of five as your visit will require you to climb steep flights of stairs. For your safety, please wear sensible, enclosed walking shoes.
VENUE/DATE
Tu Wharf
90 Fryatt St
Dunedin
10:00am Sat 27 July, 2019 - 5:00pm Sat 27 July, 2019
---