Targeting smarter erosion control with new research | Palmerston North
Soil erosion and the transfer of fine sediment into streams and rivers is an important environmental problem in New Zealand.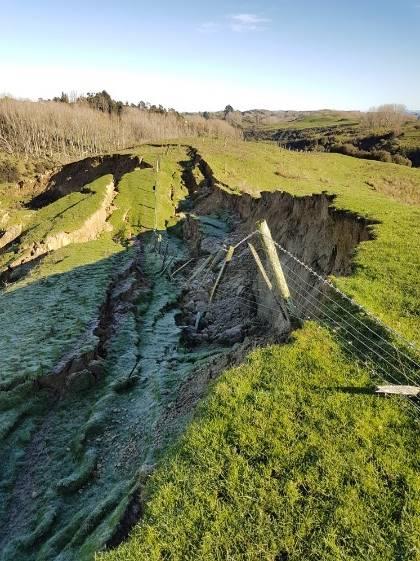 The Environment Aotearoa 2019 report estimated 192 million tonnes of soil enters New Zealand waters each year. Accelerated erosion reduces long-term land productivity and compromises the water quality, ecological health and recreational values of our rivers, lakes and estuaries. The erosion is primarily triggered by significant weather events, where heavy rain causes soil slips, accelerates earthflows and streambank collapse to deliver large amounts of sediment downstream.
This talk will describe the erosion and sediment research taking place within Manaaki Whenua – Landcare Research. It will focus on a new five-year MBIE research programme called 'Smarter Targeting of Erosion Control' that explores cost-effective ways of targeting land-based erosion control to reduce sediment-related water quality impacts. Highlights include insights into the complex array of erosion processes and the latest technology being deployed to assemble higher-resolution data to better understand these processes, recent developments in erosion and sediment modelling, and techniques that allow us to quantitatively determine the sources of fine sediment in catchments.
Hugh Smith is a Geomorphologist with Manaaki Whenua – Landcare Research based in Palmerston North. He completed a PhD on catchment sediment dynamics at the University of Sydney and worked at universities in Australia and the UK before joining Manaaki Whenua. His research spans measurement and computer modelling of erosion and sediment processes alongside techniques to 'fingerprint' the sources of sediment in catchments.
All warmly welcome!
ORGANISATION
Royal Society of New Zealand Manawatu Branch Inc
VENUE/DATE
Palmerston North Central Library (Level 2 – Heritage Space), George Street, Palmerston North
7:30pm Tue 22 October, 2019 - 8:30pm Tue 22 October, 2019
---