News
Published 11 May 2017
From CREST to Graduate Programme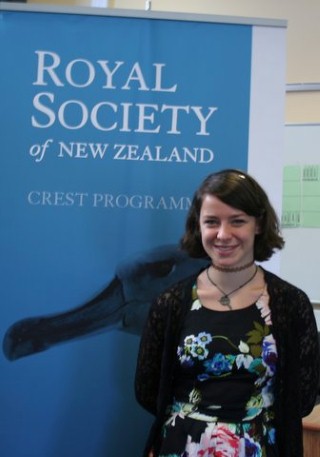 2013 Gold CRESTer Morgan Christy-Jones now in the Fonterra Technical Graduate Programme.
Morgan Christy-Jones,formerly a student of Wellington High School, was introduced to the idea of food technology and the application of science in practical and real world situations when completing a Team Silver CREST as part of the 2010 NZIFST/CREST Student Product Development Challenge.
Morgan went on to complete a Gold CREST in 2013 which not only extended her interest in food science and technology but also confirmed her interest, and skills, in project work.
In 2014, Morgan studied towards a Bachelor of Food Technology at Massey University. Her project work included manufacturing a frozen yogurt and granola bar and utilizing waste ginger for the Fijian ginger industry. Morgan completed her degree in 2016.
Morgan was accepted into the Fonterra Technical Graduate Programme where she is, now, working towards a Masters of Food Technology. The prestigious two-year programme will allow Morgan to gain many experiences across the Fonterra organisation.
Morgan says, "I've enjoyed my experience in the food industry and have found it to be an exciting and diverse place, which has involved unique challenges and problem solving opportunities. I look forward to future challenges".
Source: Royal Society Te Apārangi