News
Published 5 April 2018
Seeking Associate Editors for the New Zealand Journal of Geology and Geophysics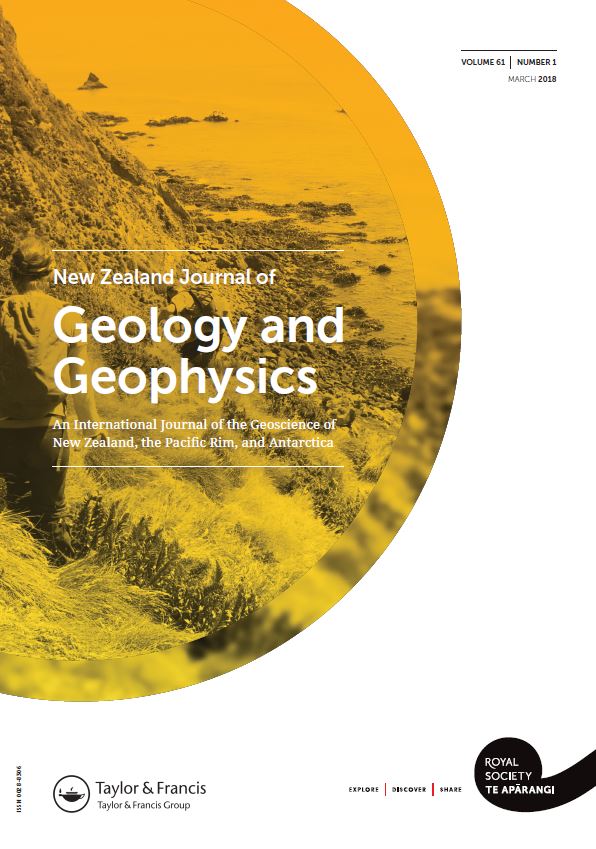 New Zealand Journal of Geology and Geophysics is currently seeking energetic, qualified and high profile researchers to join its editorial team as Associate Editors.
The New Zealand Journal of Geology and Geophysics is an international, peer-reviewed journal publishing scientific articles on all aspects of the earth sciences relevant to New Zealand, the Pacific Rim, and Antarctica. The subject matter includes geology, geophysics, physical geography and pedology. It is an official journal of Royal Society Te Apārangi published quarterly with content hosted on Taylor & Francis Online.
Associate Editors work closely with journal content throughout the editorial process, from managing peer review to final selection of papers for publication. They also work with the Senior Editor on journal development, and take part in outreach activities.
Primary duties
Organising peer review of articles
Assessing reviewer reports and communicating decisions to authors in a timely and balanced manner
Selecting articles for publication
Providing input to journal strategy, policy and outreach
Suggesting or guest editing special issues
Who can apply
Active publishing researchers with expertise in some aspect of:
Geology
Geophysics
Physical Geography
Pedology
Requirements
Research experience in Earth and Planetary Sciences with a doctorate degree
Experience in the peer-review process as either a reviewer or an author
At least 10 published articles and/or monographs in your specific research field
Ability to evaluate manuscripts and peer review reports, and communicate revision requirements to authors
Excellent communication and interpersonal skills, and English fluency
Computer skills sufficient to work with an online manuscript tracking system
Time commitment
Associate Editors are expected to manage 5–8 articles per year; to be available to review manuscripts where required; and to attend the annual Editorial Meeting held in Wellington, either in person or via videoconference.
Associate Editors may be asked to represent the journal at local and international conferences related to their field of research. 
Tenure
A two-year term, which may be renewed.
Associate Editors receive an honorarium of NZ$150 per manuscript handled, payable either to the editor or their institution, by arrangement. Royal Society Te Apārangi covers travel expenses for attending the annual Editorial Meeting for editors based in New Zealand.
If you are interested in becoming an Associate Editor, please submit your CV to Dr. Kari Bassett, the Senior Editor at kari.bassett@canterbury.ac.nz for consideration. We will respond to your inquiry shortly.
Source: Royal Society Te Apārangi