News
Published 30 August 2018
Video: Paleoart - When art and science benefit each other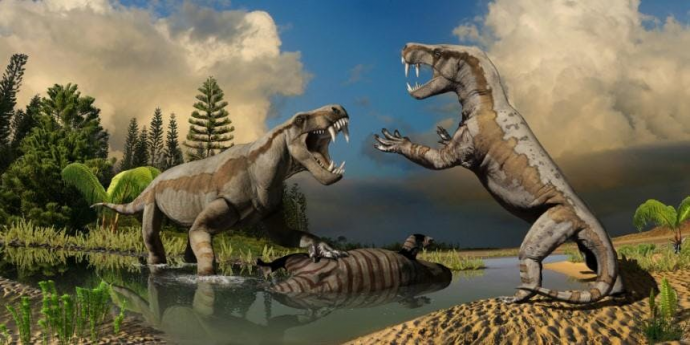 Dr Julius Csotonyi is a Canadian full time freelance scientific illustrator. He works closely with scientific researchers, book publishing company teams, and museum exhibit design teams and curators to prepare scientific illustrations, typically focusing on prehistoric species and ecosystems.
It is clear that natural history artwork has always relied heavily on science, but scientific communication also benefits increasingly from carefully executed scientific illustration, in the form of artwork for press releases, manuscript figures, and journal cover images.
In no field is this mutually beneficial interaction more apparent than in paleontology, where life reconstructions of prehistoric organisms require the efforts of paleoartists. Preparation of such artwork is subjected to careful scrutiny by experts in an intensive process of review and revision, and benefits from an artist's own scientific background. The scientifically informed images that result from this process are then also available for educational outreach to the public in museum exhibits, books, and even postal stamps and coins.
This talk was delivered in Wellington on 8 August 2018 at Rutherford House and was presented by Royal Society Te Apārangi in partnership with GNS Science and Victoria University of Wellington, with thanks to Puke Ariki.
Source: Royal Society Te Apārangi