Research
Published 8 November 2018
A series of lucky escapes for New Zealand's wildlife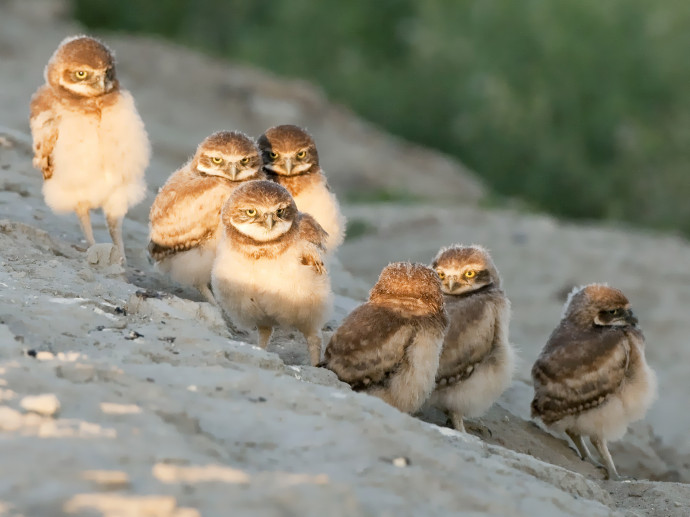 Burrowing owlets from the Pacific Coast, USA.
In the early 19th century, a range of proposals were put forward to import predators to combat the introduced rabbit pest. Three of these were accepted, leading to our current pest predicament, but what about the unsuccessful proposals?
Professor Carolyn 'Kim' King FRSNZ became a Fellow of Royal Society Te Apārangi on 1 November 2018 and joined a distinguished line of scholars in the 100th election round since the first Fellows were appointed in 1919.
To recognise Professor King's achievement in being named a Fellow, as well as her significant contributions spanning 34 years as a senior editor for the New Zealand Journal of Zoology, the special issue NZJZ: Honouring Carolyn 'Kim' King: New research on New Zealand's small predatory mammals dedicated to her will be free-to-access until 30 November 2018.
Carolyn's article 'Failed proposals to import the mongoose, pine marten, Patagonian fox and other exotic predators into New Zealand' in Journal of the Royal Society of New Zealand will also be free-to-access until 30 November 2018.
In her JRSNZ article, Carolyn discusses the exotic pests that might have been, but who (fortunately) never managed to establish themselves in New Zealand; as well as the colourful scenarios, reasonings and situations that prompted colonial New Zealand authorities to consider their importation to Aotearoa.
Massive damage to sheep pastures by the introduced European rabbit had many colonial farmers (particularly those of the dry grasslands of eastern North and South Island) wringing their hands in despair. Thousands of ferrets, stoats and weasels were imported to prey on the rabbits and these mustelids persist in almost overwhelming numbers in modern day New Zealand, wreaking havoc on our native wildlife.
Lesser known than these three mustelids are the various other species that were considered as potential predators for the rabbits. The importation of these species was considered seriously, with some even landing on New Zealand shores.
Red fox
Three foxes embarked on the long journey to New Zealand on the ship William Miles in 1864. One jumped overboard, but the remaining dog and vixen arrived in fine health. This pair fortunately died without breeding, and the colonial government (after forewarning from the sister colony of Australia, where foxes are now common) banned the importation of foxes due to the potential threat they posed to lambs (not out of concern for local endemic wildlife).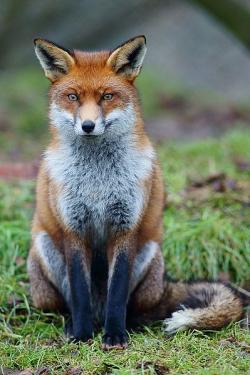 Feral cat
Cats voyaged to Aotearoa with many of the earliest European explorers, including James Cook. The felines usually assumed the role of pets, or shipboard pest controllers. Feral cats quickly established populations around the settlements. Farmers trapped cats and transported them to rabbit-infested pastures with the hope they would eat the rabbits, but the results were unsuccessful.
Mongoose
The mongoose (indigenous to India) was championed by an Indian pensioner at a 1876 meeting of the Winton and Forest Hill Farmers' club, and the idea was received enthusiastically. Fifteen 'rabbit destroyers' were obtained and deployed to New Zealand for the task, though some critics protested as mongooses were known to eat chickens. A letter from a sugar planter in Jamaica sung the praises of the bold, tough predator in controlling rat epidemics in the sugar plantations. Thankfully, though a small number were brought into the country as pets by settlers from the East India Trading Company, mongooses failed to establish themselves here, perhaps due to the cooler climate in Aotearoa.
Pine marten
The Scottish pine marten was suggested in 1882 by Scotsman James Menzies due to its hardy nature and ability to live in the high country. As a bonus, it had fur that was a valuable commodity. However, by this time the pine marten was almost extinct in Britain. Years later, the slightly less rare Californian pine marten was also suggested, but the public were quick to denounce this possibility as the marten was known to eat many arboreal birds.
Patagonian fox
A British settler in Chile suggested catching and bringing 80—90 of these animals, for a fee of £300 and free passage for himself to New Zealand. The colonial secretary declined the offer. The Patagonian Fox is suited to cool climates, and if introduced, could have established itself quickly with devastating impact on endemic insect populations.
Scottish wildcat
An enterprising Scotsman wrote to the colonial secretary with an offer to help mitigate the rabbit plague by setting hundreds of Scottish wildcats loose. The citizen in question was wary of his intellectual property and wrote "… the cats, when no longer required for destroying rabbits, would be a source of sport for the colonists. … The idea is confined to myself …  I'd expect compensation for loss of salary if I had to take time off to do this." This proposal was declined.
Tasmanian native cat
Sir George Grey commissioned some members of the government to look into the viability of introducing Australia's eastern quoll. The fierceness of the animal meant it was considered dangerous to children. The discovery that the quoll did very little to quell rabbits in its own country quickly ended the discussion.
Burrowing owl
A more unusual suggestion was that of introducing a small owl that had been observed preying on ground squirrels on the Pacific coast of the USA. As the owls nested in the old burrows of the squirrels and lived on the prairies, they might have seemed an ideal fit as a 'natural enemy' for the rabbit scourge. However, upon reaching out to Robert Creighton, the New Zealand Agent in San Fransisco, it became quickly apparent that the suggestion was based on misinformation. Burrowing owls do not eat squirrels; they are too small, and live on insects and rodents.
These wild suggestions are just a few of those proposed for consideration. Thankfully, it appears New Zealand's flora and fauna made a series of lucky escapes.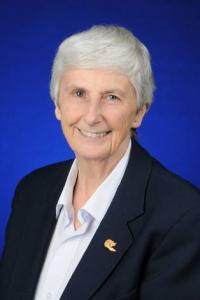 Carolyn discusses in her article how the colonialists may have arrived at these ideas that range from seemingly plausible to absurd. She explains how long before the field of invasion ecology ever became a science, the settlers had little to no concept of why animals would behave so differently in New Zealand than in their home countries.
Professor Carolyn King's article 'Failed proposals to import the mongoose, pine marten, Patagonian fox and other exotic predators into New Zealand' is available to read in full at Taylor & Francis Online and is free-to-access for a limited time until the end of November 2018.