Research
Published 18 April 2019
Alarm call: why our efforts to save endangered species aren't working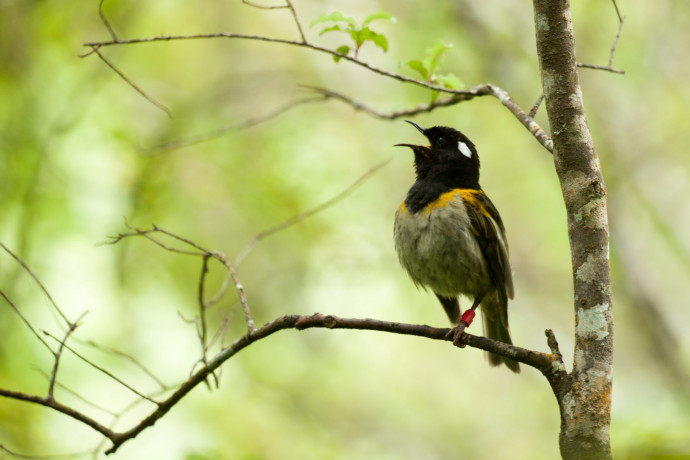 A new article in the Journal of the Royal Society of New Zealand illustrates that we are still 'losing the battle' for conserving some species despite considerable effort and resources.
The article by Dr Kelly Hare et al. presents seven case studies of threatened species to illustrate the breadth of complex, often ambiguous, threats faced by species in New Zealand. 
The species highlighted are: 
Māui dolphins
Toanui/flesh-footed shearwater
Pīngao/golden sand sedge
Kākahi/freshwater mussels
Forest ringlet butterfly
Hihi/stitchbird
Grand and Otago skinks
The authors outline the conservation challenges and identify advances needed to meet New Zealand's long-term conservation goals. They argue that the next 30 years of conservation will require new tools in order to protect species, especially those 'intractable' species that have thus far defied efforts to ensure their survival.
Farah Hancock covered the journal article for Newsroom: Bleak outlook for these seven NZ species
The Journal article 'Intractable: species in New Zealand that continue to decline despite conservation efforts', published in the Journal of the Royal Society of New Zealand by Kelly M. Hare, Stephanie B. Borrelle, Hannah L. Buckley, Kevin J. Collier, Rochelle Constantine, John K. Perrott, Corinne H. Watts & David R. Towns is available to read in full at Taylor & Francis Online. It is part of an upcoming special issue on the state of conservation in New Zealand guest edited by Professor Dave Towns and Professor Charles Daugherty.