Research
Published 16 July 2021
Aotearoa scientists simulating eruptions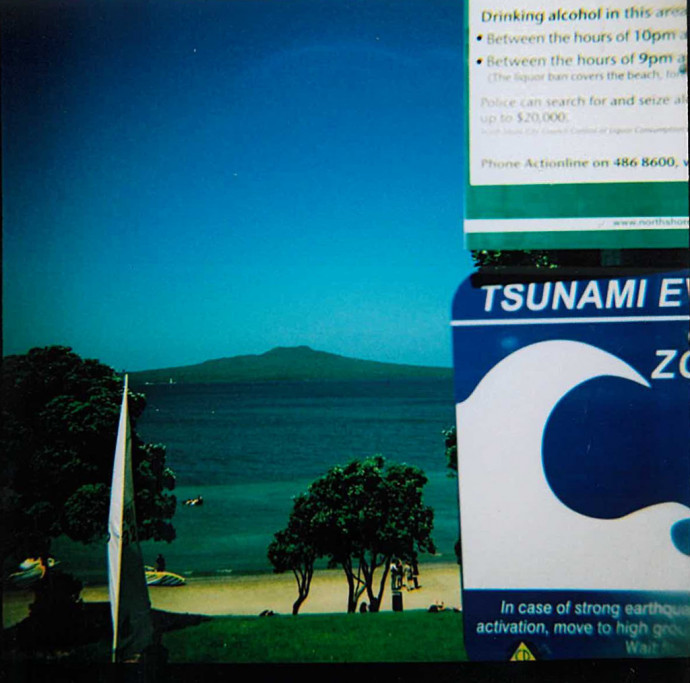 "Rangitoto" by Travers Smyth, licensed under CC BY 2.0
Kiwi scientists have been using innovative experiments to explore how erupting volcanoes can also cause deadly and damaging tsunamis
This article was first published as part of Insights into what drives Auckland eruptions by Jamie Morton. The full original article can be found here.
In a new project supported by the Marsden Fund, researchers from NIWA, GNS Science and Otago and Auckland universities have been creating miniature underwater eruptions to study how they can trigger giant waves.
NIWA hydrodynamics scientist Dr Emily Lane said some underwater blows occurred in such deep water that there was little noticeable effect, but those that occurred at shallower depths could come with larger impacts at the surface. The project team was investigating a so-called "sweet spot" where the depth of the water and strength of the eruption combined to make huge and damaging waves.
Their experiments have involved using compressed air, gas and steam in water tanks to simulate waves, which were captured by a network of sensors and video cameras. The project has also seen glass beads tipped down aerated ramps into water to mimic what happened when pyroclastic flows hurtled down the sides of erupting volcanoes.
While there wasn't strong evidence of past volcanic tsunamis in New Zealand, there were many places – including Lake Taupō, Whakaari/White Island, offshore parts of the Auckland Volcanic Field, and the geologically restless Kermadec Arc - with all the right ingredients to drive them.
"Taupō caldera, Auckland Volcanic Field and offshore Bay of Plenty are places where we're missing information about tsunami hazard from eruptions," Lane said. "It's a possibility in those locations, so we're working to find out how much of an issue it may be."
Big underwater shakes are responsible for most of the tsunamis that reach New Zealand shores.
While our tsunami hazard planning focuses mostly on earthquake-generated tsunamis, large waves generated from volcanic activity did happen – and they could prove every bit as destructive. Perhaps the most famous case was 1883's Krakatoa eruption, which generated multiple large tsunamis that killed more than 36,000 people.
More recently, a 1996 eruption near the northern shore of Russia's Lake Karymskoye created waves up to 30m high, and more than 400 people died in a tsunami when the flank of Indonesia's Anak Krakatoa collapsed in 2018.
"We're combining our knowledge of what has happened in different places around the world with these lab experiments and numerical models," Lane said. "That will help us better prepare for possible future volcanic tsunamis."
RESEARCHER
Dr Emily Lane (Lead), Dr WL Power (Co-Lead), Dr CN Whittaker, Prof JDL White
FUNDING SUPPORT
Marsden Fund
CONTRACT OR PROJECT ID
NIW1703 - Volcanoes can make waves too: a new understanding of tsunamis generated by volcanic eruptions
---