Research
Published 13 June 2019
Special issue alert: Microalgae and photosynthetic prokaryotes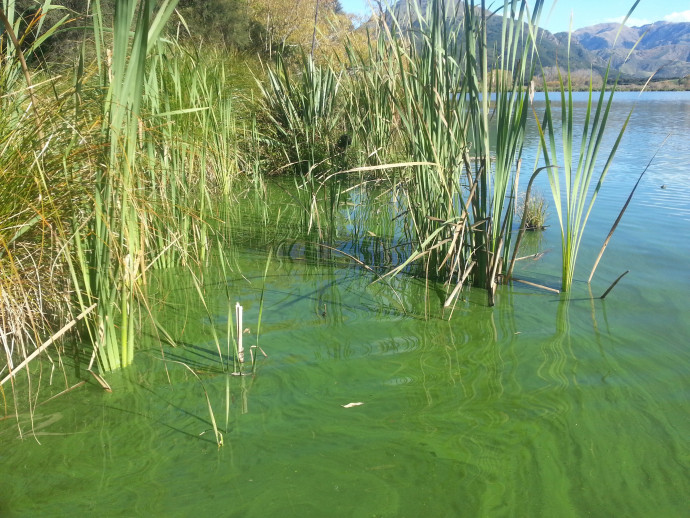 This issue of the New Zealand Journal of Botany is the first of a two-part special issue that has emerged from the third New Zealand Symposium on the Biology and Biotechnological Applications of Microalgae and Photosynthetic Prokaryotes.
The symposium was held at the University of Otago in February 2018. It had 37 participants and included a presentation by Professor Susan Golden of University of California, San Diego on the regulation of the circadian program in cyanobacteria, 16 additional talks and four student poster presentations. 
This special issue is guest edited by Julian Eaton-Rye (Otago), Benoit Guieysse (Massey), Michael Packer (Cawthron), Tina Summerfield (Otago) and Susanna Wood (Cawthron).
The first article in the special issue 'The international journeys and aliases of Synechococcus elongates' by S. S. Golden follows the story of the Synechococcus elongates, a type of freshwater bacteria. The story follows the details and history of the original S. elongates from California. This cyanobacterium is discussed due to its importance in the development of cyanobacterial molecular biology.
The next article 'Excision of the 59-kb fdxN DNA element is required for transcription of the nifD gene in Anabaena PCC 7120 Heterocysts' by K. Kumar, M. Ota, A. Taton and J. W. Golden is a study on the understandings of the molecular and biochemical mechanisms of nitrogen-fixation genes in the cyanobacterium Anabaena PCC7120.
The following article 'Microcystins in New Zealand: a review of occurrence, congener diversity and cell quotas' by J. Puddick, G. Thomson-Laing and S. A. Wood is a review of microcystins in Aotearoa New Zealand. Microcystins are toxins in bacteria that accumulate in the liver of animals and the digestive gland of crustaceans. The review is of data from different studies investigating toxins in lakes and rivers from the past two decades.
The article 'Continuous low dosing of cationic polyacrylamide (PAM) to enhance algal harvest from a hectare-scale wastewater treatment high rate algal pond' by J. B. K. Park, C. Meerman and R. Craggs studies the increased removal of algae from hectare-scale high rate algal ponds. The authors achieve at least a 50% remove of the algal biomass which increased disinfection.
The final article 'An improved system for the targeted mutagenesis of the psbA2 gene in Synechocystis sp. PCC 6803: mutation of D1-Glu244 to His impairs electron transfer between QA and QB of Photosystem II' by J. A. Forsman, R. T. Winter and J. J. Eaton-Rye describes a system to target mutations in a freshwater cyanobacterium.
All articles are published in the New Zealand Journal of Botany, Vol/Iss 57/2, and are available to read in full at Taylor & Francis Online.