Research
Published 4 July 2018
Why doesn't te reo Māori have more prominence in English-speaking New Zealand?
Ngā Kete: The Annual Collection of Reviews. This week's highlighted article is by Professor Stephen May FRSNZ and reviews how in a modern, globalised world dominated by English, what place and rights are held by minority language speakers?
In the review article 'Surveying language rights: interdisciplinary perspectives' by the University of Auckland's Professor Stephen May, key developments in language rights over the past 40 years are discussed. Majority-spoken languages like English currently enjoy almost exclusive use in New Zealand's formal and public domains, such as law, education and public administration, whereas minority languages are often only spoken in private domains, such as within the family or community.
Steven May argues that in order to 'get ahead', minority language speakers will often shift to speaking the majority language and dispense with their own. For instance in 1970s New Zealand, a disturbing survey showed that there were just 64,000 fluent speakers of te reo Māori left out of a population of 400,000. Of these, only 170 children were fluent. Even more disturbing was the fact that this significant shift in language and loss of fluency had occurred within the last 40 years, as a previous survey in the 1930s showed that 96.6% of Māori children spoke only te reo Māori when at home. After these dire findings, it was predicted that within a single generation te reo Māori would no longer be actively spoken.
While these findings sparked significant language revitalisation efforts for te reo Māori in New Zealand, a similar plight threatens more than 90% of the worlds estimated 7100 languages, which are generally spoken by fewer than 100,000 speakers each. These minority languages are spoken by just 4% of the world's 7.4 billion people and the process of shifting language and loss has been described by some sociolinguists as a form of 'linguistic genocide'.
In the review article, it is discussed that some see the current global language of English as being a panacea for global communication and mobility, which can remain apolitical and value-free. However, others comment that the flourishing reach and influence of English is more related to the unequal geopolitical influence of Britain, and subsequently the USA, throughout historical and political processes.
Minority language speakers who often adapt 'low mobility' forms of English (e.g broken English, heavy accents) in hope of achieving social mobility and success are placed at noticeable disadvantage to existing native English-speaking elites and often face racism, poverty and discrimination that can limit or foreclose the beneficial effects of shifting language.
Professor May suggests that there is a need to look at ways to rebuild minority languages' place in the world as being instrumentally useful, as well as 'carriers' of native identity. In order for greater autonomy to be achieved for minority speakers, majority language speakers must extend greater tolerance and recognise the privilege that they themselves enjoy by being able to speak their language of choice, wherever and whenever they choose.
The article also discusses how the extension of minority language rights holds greater opportunity in the ability to hold multiple, complementary cultural identities at both individual and societal levels. Throughout history a major legacy of nationalism has been for singular languages and linguistic identities to prevail and replace minority tongues. However, there is no reason that modern Aotearoa New Zealand could not buck the historic trend of confining multilingualism to the familial or community realm.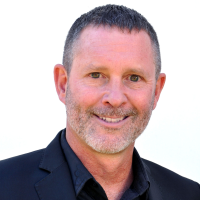 Stephen May was made a Fellow of Royal Society Te Apārangi in 2016 and is a Professor in the University of Auckland's Te Puna Wānanga (School of Māori and Indigenous Education) in the Faculty of Education and Social Work. He is an international authority on language rights, language policy, bilingualism and bilingual education, and critical multicultural approaches to education.
The review article 'Surveying language rights: interdisciplinary perspectives' has been published in Ngā Kete and is available free-to-access for a limited time at Taylor and Francis Online.
Next week in Alert, the highlighted article from Ngā Kete will be 'What do you mean 'anxiety'? Developing the first anxiety syndrome biomarker' by Professor Neil McNaughton FRSNZ.