Research
Published 18 April 2018
Catalyst fund could help prevent food illnesses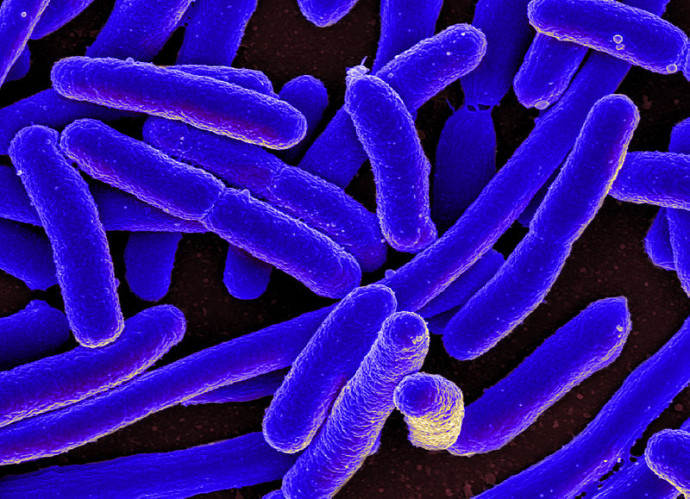 A Catalyst grant given to a Lincoln University taxonomy expert has led to a "game-changing" piece of technology being used in New Zealand to identify harmful strains of bacteria in food.
The Catalyst grant of $80,000 from Royal Society Te Apārangi has been awarded to Lincoln University Associate Professor Stephen On, in partnership with two senior US food safety researchers, to pinpoint harmful strains of bacteria using an exciting piece of technology called a BEAM scanner.
The scanner is designed to identify disease outbreaks better, by providing a "specific fingerprint" of bacteria cultured on a standard agar media plate. This allows researchers to pinpoint the strains of interest much quicker, with a particular focus being on pathogens.
"If there's an outbreak of E. coli or Salmonella, for example, you may have dozens of samples to examine," said Dr On. "The technology provides the major advantage of identifying the pathogen of concern by rapidly screening it from microorganisms naturally present in food or clinical samples.
"No comparable technology is available elsewhere – it's a game-changer."
Developed at Purdue University in Indiana, the BEAM (Bacteria Rapid Detection using Optical Scattering Technology) scanner has been offered free of charge to Professor On and is the only device of its kind in the world outside of the United States. It will be used to complement studies already being undertaken in the US with the resulting data to be pooled for maximum global impact.
The United States researchers are Endowed Cytometry Professor J. Paul Robinson, of Purdue University, and Professor James Lindsay, senior national program leader for the US Department of Agriculture. The project with the US experts came about after Dr On visited Purdue University in 2015 to investigate whether the BEAM technology would be relevant to New Zealand.
The results, some of which involved 26 pathogenic E. coli strains important to New Zealand's meat products, were promising.
"They showed the potential value of BEAM to national problems and indicated that the method might be capable of identifying E. coli strains with a higher infection potential than others," says Dr On.
In the ongoing research, Dr On will work with the US experts to examine a geographically diverse range of strains of microbial species of clinical and economic importance to New Zealand and the US.
The economic and public health significance of pathogenic E. coli remained of critical importance and partners of the NZ Food Safety and Science Research Centre (including Environmental Science Research and Plant & Food Research) had identified other bacterial pathogens of concern, including Campylobacter and Listeria Dr On said.
For additional information
RESEARCHER
Associate Professor Stephen On
ORGANISATION
Food Microbiology Faculty of Agriculture and Life Sciences, Lincoln University
FUNDING SUPPORT
Catalyst Fund
---