Research
Published 9 July 2019
Digital upgrade reveals lost world on East Coast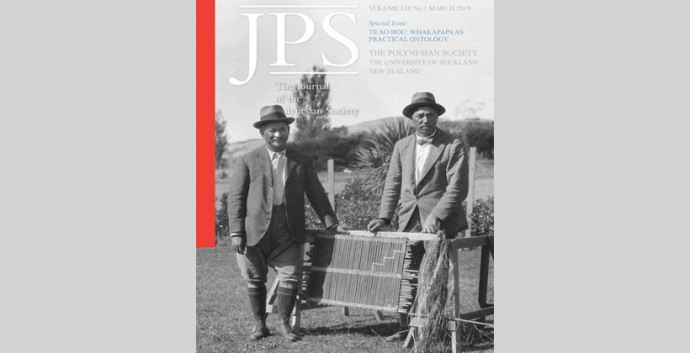 http://thepolynesiansociety.org/jps/index.php/JPS/issue/view/32
A Marsden Fund project has managed to piece together much of the material on Māori life collected by Dominion Museum expeditions to the East Coast between 1919 and 1923
Originally published by Waatea News, 4 July 2019
The project is led by Distinguished Professor Dame Anne Salmond, the great-granddaughter of the museum's acting director at the time James McDonald, with help from Dr Billie Lythberg from the University of Auckland's Mira Szaszy Research Centre and doctoral candidate and artist Natalie Robertson.
Ms Robinson says while the museum's 1923 film He Pito Whakaatu i te Noho a te Māori i te Tairawhiti - Scenes of Māori Life on the East Coast, has been criticised for viewing Māori through a Pakeha lens, in fact the kaupapa of the expedition was set by Māori politicians and scholars like Sir Apirana Ngata and Sir Peter Buck Te Rangihiroa.
She says advances in technology allowed the team to learn more from the films, which were rediscovered by the Film Archive in the 1980s and have recently been digitised by Ngā Taonga Sound and Vision.
"It's the digitising that has allowed us to see a level of detail that was not possible in the previous film prints and along with that there are suites of photos mainly held in Te Papa Tongarewa and those again have been recently been digitised, so we have been able to access that level of informaiton that, previously we were looking at photocopies," Ms Robinson says.
Key findings from the research. including a previously unpublished paper on Māori kinship written by Apirana Ngata which was found in the archives of Te Rangihiroa at the Bishop Museum in Honolulu, have been published in a special edition of The Journal of the Polynesian Society.
Additional information: Listen to the full interview with Natalie Robinson
RESEARCHER
Distinguished Professor Dame Anne Salmond
ORGANISATION
The University of Auckland
FUNDING SUPPORT
Marsden Fund
CONTRACT OR PROJECT ID
UOA1523
---