Research
Published 31 October 2019
Game over for Loot Boxes?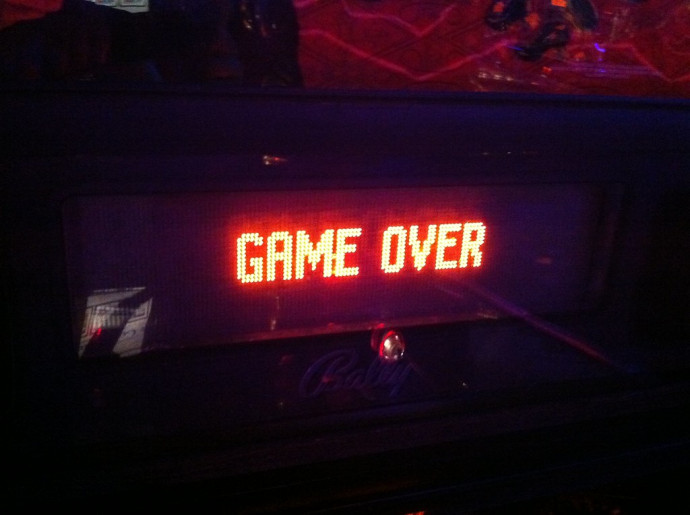 Image: justgrimes (CC BY-SA 2.0)
The UK may begin regulating the use of Loot Boxes because of research linking them to gambling-like behaviours
Loot Boxes are currently unregulated in Aotearoa but, based in part on evidence provided by Dr Aaron Drummond (Massey University) and Dr James Sauer (University of Tasmania), the House of Commons Digital, Culture, Media and Sport Committee has recommended restrictions on the use of them in in the UK.
Loot Boxes are rewards in games. They contain items of varying value that players can use to affect the game they are playing. Players can earn some Loot Boxes through gameplay, but they can buy and sell others with real-world money. The rewards contained in a Loot Box are randomised, meaning that the player does not know what will be in the Box until it's opened. Dr Drummond and Dr Sauer argue that the random delivery of game rewards is structurally and psychologically similar to gambling, and potentially leads to similar negative outcomes.
The two academics submitted evidence to the Committee as part of their Marsden Fund Fast-Start project, started in 2019, which aims to understand the effects of gambling-related mechanisms in game design, and how they influence problematic gameplay behaviours. Short-term consequences of these problematic behaviours include overspending in order to access the Loot Boxes, while long-term consequences could include moving toward conventional types of gambling. Games that include Loot Boxes have previously fallen under the radar, in part because the rewards they offer are virtual.
This could change if the recommendations made by the committee come into effect. Gambling content labelling and age limits may be brought into law for games containing Loot Boxes that players can purchase with real-world money. The change in classification would acknowledge project findings so far, which indicate that some Loot Boxes can introduce a competitive advantage in the game environment. This alone can influence the behaviour of players without necessitating the conversion of rewards into real world currency.
In Aotearoa, the Department of Internal Affairs does not currently consider Loot Boxes to be a form of gambling while the Office of Film and Literature Classification does not restrict them because rating gambling and gambling-like activities does not fall under their mandate. However, according to Dr Drummond, the increased attention has meant that from 2020 some companies have agreed to disclose the odds of winning particular items in Loot Boxes. Dr Drummond says that this move by some game companies is "a positive step forward, but there is probably more work to be done to safeguard vulnerable consumers".
Additional information: What happens to gamers when video game features approximate gambling?
Additional information: House of Commons Digital, Culture, Media and Sport Committee report: Immersive and addictive technologies
RESEARCHER
Dr Aaron Drummond
ORGANISATION
Massey University
FUNDING SUPPORT
Marsden Fund
CONTRACT OR PROJECT ID
MAU1804
---