Research
Published 19 July 2018
Genetic risk factors in disease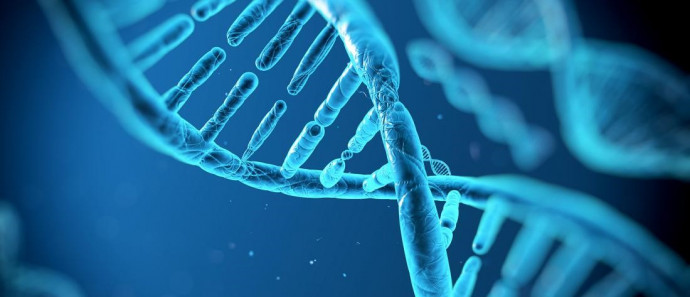 Ngā Kete: The Annual Collection of Reviews. This week's highlighted article is by Professor Grant Montgomery Hon FRSNZ and reviews how genetic mapping methods have progressed in leaps and bounds throughout the last 25 years.
In the review article 'Discovery of genetic risk factors for disease', Professor Grant Montgomery from the University of Queensland discusses advances in the field of genomics.
Hundreds of disease-causing mutations and genomic regions that contribute to a higher disease risk can now be identified using research methods such as genome-wide association study (GWAS).
In GWAS studies, the genomes of multiple individuals are scanned to identify small variations within the genome that occur more frequently within people with a particular disease, compared with those without the disease.
One of the human disease cohorts selected for GWAS by Professor Montgomery and his colleagues at the Queensland Institute of Medical Research was endometriosis. This painful inflammatory disease can greatly reduce a woman's quality of life as well as causing infertility in some cases and it affects roughly 1 in 10 women in New Zealand. The causes of the disease are poorly understood and Montgomery's team along with researchers from the UK, USA and Japan embarked on a mission to begin mapping its associated genomic regions.
The most recent results from the GWAS studies of endometriosis contained data from 11 groups across the globe and over 17,000 endometriosis cases. From their original number of seven identified genomic regions associated with risk for endometriosis, the researchers were able to double the number of regions in the latest research to 14, including genes involved in oestrogen signalling and response.
The impacts of similar international efforts to map thousands of independent risk factors for disease with GWAS are just beginning to be felt, with some progress already seen in other diseases like type 2 diabetes and schizophrenia.
GWAS results have highlighted the potential benefits of using knowledge of the genetic basis for disease, such as aiding in the development of new drug targets, clarifying the roles of environmental and biochemical exposure in disease development as well as helping to identify the genetic variants that determine a person's individual response to drugs.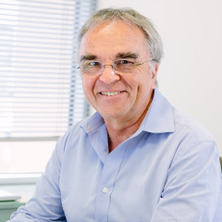 Professor Grant Montgomery was made an Honorary Fellow of Royal Society Te Apārangi in 2016 and holds joint appointments at the University of Queensland's Institute for Molecular Bioscience and the Queensland Brain Institute, he is also a Fellow of the Australian Academy of Health and Medical Sciences. His research focuses on discovery of critical genes and pathways increasing risk for common diseases especially endometriosis.
The review article 'Discovery of genetic risk factors for disease' has been published in Ngā Kete and is available free-to-access for a limited time at Taylor and Francis Online.
Next week in Alert, the highlighted article from Ngā Kete will be 'Understanding the geometry of dynamics: the stable manifold of the Lorenz system' by Professor Hinke Osinga.