Research
Published 20 June 2018
New Zealanders trust Government more, churches and charities less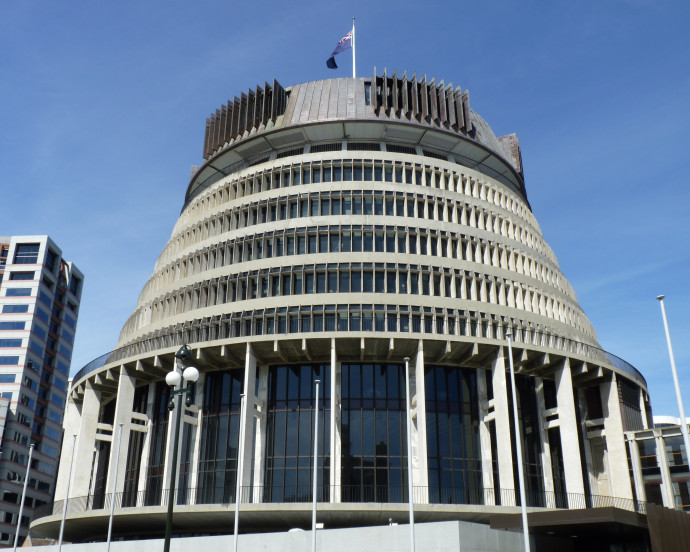 A recent study commissioned by Victoria University of Wellington shows the number of New Zealanders who trust government has risen substantially since 2016.
Originally published by Victoria University of Wellington, 11 June 2018.
Victoria University's Institute for Governance and Policy Studies conducted a Colmar Brunton survey of 1000 people across the country and asked them how much they trust key groups such as government ministers, police, medical practitioners, churches, charities, small businesses, the media and bloggers.
Asked whether they trust the government to do what is right for New Zealand, 65 per cent now answer yes, compared with 48 per cent in 2016. A total of 59 per cent say they trust government to deal successfully with national problems, up from 47 per cent in 2016, and 49 per cent think New Zealand citizens' interests are equally and fairly considered by the government, up from 39 per cent.
"This large boost in trust surrounding government was unexpected and really positive," says Dr Simon Chapple, IGPS Director. "In other countries we are seeing a decline in trust in democratic political institutions, so it's interesting that we seem to be going in the other direction. The test will be whether those levels of trust can be sustained."
Dr Chapple notes that trust in the police and courts is also significantly up.
"On the down side, there was a statistically significant decline in trust in both churches and charities. Trust in other social institutions was broadly stable."
The data also points to differences in overall trust levels across age groups, with older people being more trusting. Of those aged 60 or older, 62 per cent reported a high level of trust generally in people, compared with 38 per cent high trust in the 18-29 year old group, and 44 per cent for those aged 30 to 59.
"It is unclear if we observe this pattern because people trust more as they age," says Dr Chapple, "or whether younger people today are generally less trusting than young people a generation ago. But overseas evidence suggest that trust levels may be falling in younger generations."
The interviews were conducted between 26 February and 4 March, with respondents aged 18 or over. Overall nearly half the respondents, 47 per cent, said they have a relatively high level of trust in most people. A smaller number have middling levels of trust while around one in ten say they are distrusting.
ORGANISATION
Victoria University of Wellington
---