Research
Published 28 March 2019
Racism rife in Aotearoa health advisory groups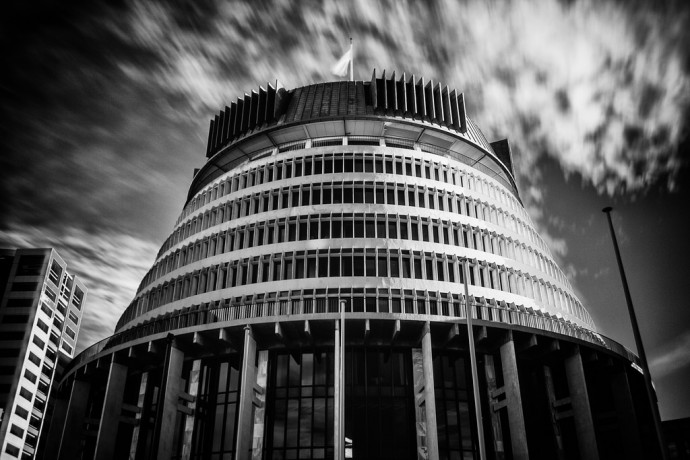 Pāremata Aotearoa - New Zealand Parliament buildings
What is it like for Māori and Pasifika leaders engaging with government health advisory groups? A study in Kōtuitui unpicks some of the racist engagements experienced by Māori and Pasifika working with health policy advisory committees.
In the latest issue of Kōtuitui: The New Zealand Journal of Social Sciences Online, a newly published paper reveals that inequalities in the health system are reproduced in advisory committees. The article 'Māori and Pasifika leaders' experiences of government health advisory groups in New Zealand' is by Dr Heather Came, Professor Tim McCreanor, Dr Maria Haenga-Collins and Rhonda Cornes.
Māori and Pasifika populations in Aotearoa experience poorer health outcomes than any other New Zealanders. A report by Treasury concluded that Crown Ministers needed to prioritise initiatives most likely to improve health outcomes for Māori and Pasifika, and that policies would be more successful if they were designed, developed and implemented by Māori and Pasifika peoples. The present study explores experiences of engaging with government health policy-making committees from six Māori and Pasifika leaders with extensive experience in the health system.
The results of the qualitative study demonstrated that these leaders had to use considerable effort to establish their credibility, be heard, have impact, and navigate advisory meetings. Even then, their input and knowledge were marginalised.
Five themes of racism in health-policy making were explored in this study, including the privilege of biomedical Western evidence over Indigenous knowledge. One participant mentioned that: "Government officials drew on everything that was Western, epidemiological, [and] published in great big fat journals that the world thinks are wonderful", and that Pākehā seemed to assume they had expert knowledge that was inherently superior to what they perceived as anecdotal evidence from Māori.
In a practical sense, this lack of Māori and Pasifika evidence meant the participants did not see themselves, their families or their people reflected in strategic documents. One example was reviewing infographics depicting a white heterosexual nuclear family (mother, father and two children). This contrasted with the Māori and Pacific experience, which could include ten or more people living in one household, and the Western framework seemed unable to accommodate these concepts.
The participants, despite some having decades of experience in advisory roles, experienced frequent difficulty and frustration. Several participants noted their contributions were often not recorded in minutes and that there was a lack of respect within some meetings, with people talking over them. One participant mentioned having to resort to measures such as putting her hand up or standing up in order to be heard.
Other themes of frustration included working with the officials themselves, who sometimes knew "absolutely nothing about the topic" and this lack of context and background knowledge was a barrier to enabling effective processes and outcomes. On top of this, the officials have to manage the politics of their prevailing minister or ministers.
Tokenism was also suspected by some participants, giving the participants the feeling that at times they were there to provide an impression of inclusivity rather than substantive input into policy. Participants disclosed witnessing or experiencing racist behaviour that was covert, and institutional racism. One example was a proposed breast screening programme intended to target Māori women through a mosque, even though Māori make up a very small percentage of people attending mosques.
The participant leaders observed a systemic undervaluing of Māori and Pasifika intelligence. They sought authentic relationships and respectful (rigorous) academic exchange in a context where Māori and Pasifika experiences were not marginalised by western mono-cultural norms. From this study, it seems more could be done by government officials and agencies to ensure Māori and Pasifika leaders are respected, so that they can fully engage in government advisory groups. Additionally, the cultural and political competencies of government officials and those leaders that sit on health advisory groups need to be strengthened.
The article 'Māori and Pasifika leaders' experiences of government health advisory groups in New Zealand' is available to read in full in the latest issue of Kōtuitui: New Zealand Journal of Social Sciences Online at Taylor & Francis Online.