Research
Published 28 June 2018
Sheep infertility providing clues into reducing human embryo loss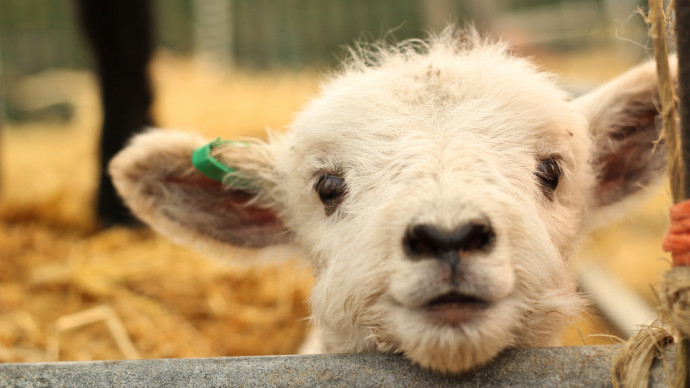 Ngā Kete: The Annual Collection of Reviews. This week's highlighted article is by Dr Jennifer Juengel FRSNZ and discusses how research into sheep reproduction has provided insight into the immature egg cell's role in driving its own development.
In the review article 'How the quest to improve sheep reproduction provided insight into oocyte control of follicular development' by Dr Jennifer Juengel from AgResearch's Invermay Agriculture Centre, it is discussed how research into sheep reproduction efficacy has provided new insights into fundamental mechanisms that control mammalian reproduction, including humans.
The research found that immature egg cells (oocytes) modulate growth factors that stimulate development of a mature egg following ovarian follicular development and ovulation. One major example discussed in Dr Juengel's review article was the discovery that inactivating mutations in two oocyte-derived growth factors, bone morphogenetic protein 15 (BMP15) and and growth differentiation factor 9 (GDF9) resulted in an unusual phenotype in sheep. This caused a fundamental shift in the way researchers thought about the ooycte. This elevated the ooycte's true role in ovarian follicular development and ovulation rate from mere passenger to being a key driver in the process.
One of the most important factors in the commercial sheep industry is the average number of lambs weaned per breeding ewe in each season, known in the industry as 'fecundity'. In the late 70s a special flock of sheep with high fecundity was selectively developed to better understand the factors involved. These sheep were primarily selected from their pedigree history of having large litter sizes. It soon became apparent that there were significant genetic factors at work in these sheep that affected their ovulation rate. In 1979 a newly established high fecundity flock revealed some interesting genetic oddities.
A281 was the name of the original ewe who carried what is known as the Inverdale mutation. She was not the usual candidate for incorporation into a high fecundity flock, as she was only a commercial flock ewe of mixed breeding and unknown parentage. Despite her lowly beginning, A281 had an exceptional lambing record over her lifetime and birthed 33 lambs over 11 lambings, including two sets of twins, seven sets of triplets and two sets of quadruplets.
To researcher's surprise, despite A281's own stellar breeding record; ewes carrying two copies of the same Inverdale mutation were infertile and had small ovaries. Only those with only one copy of the Inverdale mutation gene had increased fertility.
Further research into understanding how this peculiar phenotype was generated led to the recognition of the critical roles of the oocyte as well as differences in ovarian follicular development and ovulation rate between species in this process. These differences are likely to be influenced by structural differences in proteins coded by each animals genome and highlights the need to further understand how variation in the genome sequences among species could lead to variations in function of the proteins.
Combining this knowledge with new genomic and physiological technologies (for example, the CRISPR-Cas9 gene editing tool) provides an unparalleled opportunity to both understand and regulate factors controlling reproduction, with the potential to reduce embryo loss (a key factor in infertility) not only in sheep but also in humans and other mammalian species. However, some of these technologies will involve genetic modification and/or gene editing and so require societal debate to guide their use.
Dr Jennifer Juengel is an AgResearch scientist with outstanding achievements in animal science and was made a Fellow of Royal Society Te Apārangi in 2016. She received her PhD in 1992 at the University of Missouri followed by postdoctoral research at Colorado State University before joining AgResearch in 1998. Her research effort has focused primarily on elucidating how genetic mutations in sheep have influenced their reproductive outcomes. Her contributions have helped to explain why some species have large litters and others are restricted to only 1-3 offspring, and have led to a sequence of highly-cited publications since 2000, together with five patents.
The review article 'How the quest to improve sheep reproduction provided insight into oocyte control of follicular development' has been published in Ngā Kete and is available free-to-access for a limited time at Taylor and Francis Online.
Next week in Alert, the highlighted article from Ngā Kete will be 'Surveying language rights: interdisciplinary perspectives' by Professor Stephen May FRSNZ.