Research
Published 22 November 2018
The new biological economy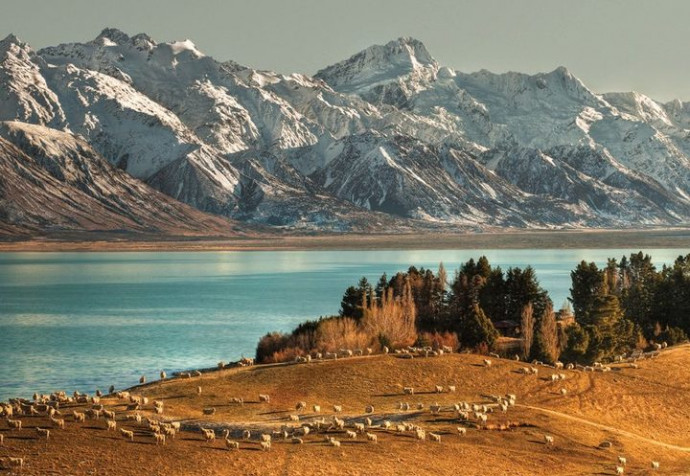 From milk and merino to wine and tourism, a new book talks about how New Zealanders are transforming how we make a living off our land.

The New Biological Economy is the second book that has come out of a project funded by the Marsden Fund in 2009. The first book Biological Economies: Experimentation and the politics of agri-food frontiers (Routledge Hardback 2016, paperback 2018) had a more academic focus but this one is written for a public audience.
It poses some key questions:
Do dairy and tourism have a sustainable future?
Can the primary industries keep growing without destroying the natural world?
Does the future of New Zealand lie in high tech or in the innovations of a land-based economy?
It explores how high-volume, low value-add industries in New Zealand can continue to grow – and do so sustainably.
"We can do it with merino, we can do it with meat - and to a certain extent we can probably do it with dairy and with tourism as well," co-author and associate investigator Professor Eric Pawson told Kathryn Ryan of RNZ's Nine to Noon.
Co-author and co-principal investigator Professor Richard Le Heron FRSNZ told Nine to Noon that lessons can be learned from the Māori economy.
He says Miraka, a Māori-owned company north of Taupō, uses geothermal energy to process up to 250,000,000 litres of milk a year into powder and heat-treated products. "There's a lot of what we refer to as cross-scaling associated with what they're [Miraka] doing - capsicum and tomatoes and suchlike drawing on the energy source that they have at their particular location," he says.
Visit RNZ to hear full interview: The New Biological Economy: Sustainability, economy and adding value to primary industry commodities.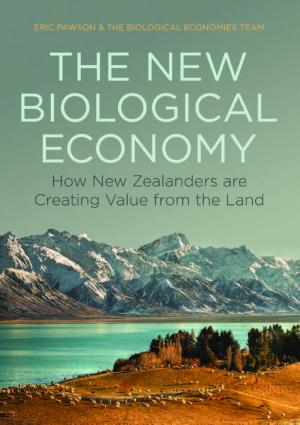 The New Biological Economy takes readers out on to farms, orchards and vineyards and inside the offices and factories of processors and exporters, to show how New Zealanders are meeting the challenges. The book is available to purchase from Auckland University Press.
For their research, the ten authors spent nine years talking with farmers and other commercial players to really ground the research in what is happening on the farms and in the factories.
Professor Le Heron said the team members had to overcome the barrier that at first people didn't want to talk with academics, but over time some really fruitful conversations took place.
He describes the project "as an example of engaged social science research feeding back into wider society".
"The Marsden grant enabled us as a research group to greatly develop our social science transdisciplinary and individual disciplinary skill sets and lay the foundation for more recent research contributions in the the land-coast-sea spaces of Aotearoa New Zealand. It also allowed us to commence work on laying the foundation for a new generation of regional development thinking and practice in this country."
Additional information: View info on awarded Marsden Fund grant
RESEARCHER
Eric Pawson and the Biological Economies Team (Richard Le Heron, Hugh Campbell, Matthew Henry, Erena Le Heron, Katharine Legun, Nick Lewis, Harvey C. Perkins, Michael Roche and Christopher Rosin)
ORGANISATION
University of Auckland, University of Otago, Massey University, University of Canterbury, Lincoln University
FUNDING SUPPORT
Marsden Fund
CONTRACT OR PROJECT ID
09-UOA-091
---