Research
Published 18 April 2019
The optometrist's role in our health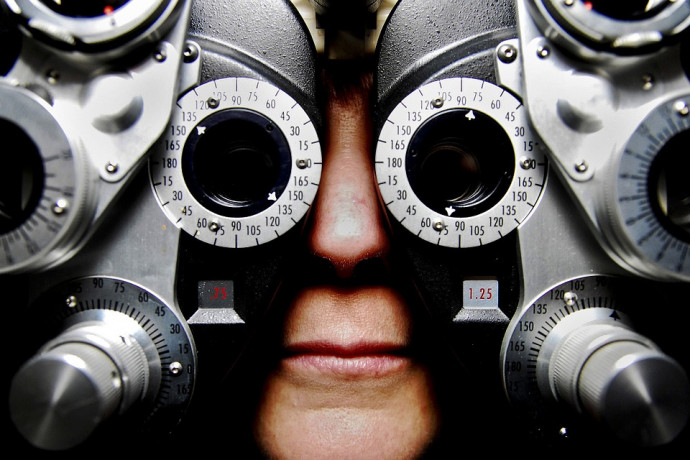 Optometry exam
Ngā Kete is a collection of review articles by New Zealand's most prominent scholars on a range of research topics important to Aotearoa. This week's highlighted article focuses on the history, research and new developments of optometry in Aotearoa.
In the review article 'The changing scope of optometry in New Zealand: historical perspectives, current practice and research advances' published in the Journal of the Royal Society of New Zealand, the authors Joanna Black, Robert Jacobs, John Philips and Monica Acosta review the notable evolution of the role of the optometrist in Aotearoa, and how pivotal interdisciplinary research is for optometry.
The optometrist's role has changed greatly in Aotearoa New Zealand since its formal introduction in the early 20th century. The intersection with other disciplines has allowed optometrists today to diagnose, manage and treat a wide range of eye diseases and visual disorders, alongside the service of providing spectacles and contact lenses. Ocular imaging technology has also allowed for the role of the profession to widen while simultaneously creating specialisation. As well as the expansion of the role, optometrists gaining the right to prescribe therapeutic drugs has led to the profession taking a medical focus, with responsibilities in line with other primary health care professionals.
The introduction of therapeutic prescription and the involvement of optometrists in health services has helped with screening, diagnosis and health management. One example of optometry intersecting with other health services is diabetic screening using ocular imaging. Optometrists have the ability to detect the early signs of illnesses such as diabetes, leading to earlier intervention and improvement of health care.
The diverse role of the optometrist was aided by the establishment of a tertiary optometry programme at the University of Auckland in 1965. The focus on research afforded by the optometry qualification increased the number of trained optometric scientists and clinical researchers in the country. The support for research has increased the amount of student-led studies on topics such as myopia and ocular accommodation. The variety of research has expanded the education in optometry and made clear its multidisciplinary nature.
The review article 'The changing scope of Optometry in New Zealand: historical perspectives, current practice and research advances' will be available in the upcoming Ngā Kete 2019 and is authored by Joanna Black (University of Auckland), Robert Jacobs (University of Auckland), John Philips (University of Auckland) and Monica Acosta (University of Auckland). It is available to read in full at Taylor & Francis Online.
Ngā Kete: The 2019 Annual Collection of Reviews presents a series of state-of-the-art review articles providing in-depth coverage in established fields or emerging areas by some of New Zealand's prominent researchers, including our Fellows, medal recipients at Research Honours Aotearoa and winners of major science prizes. Ngā Kete is a homage to Ngā Kete o te Wānanga, the three baskets of knowledge brought down from the heavens for mankind.