Research
Published 9 April 2018
New process for self-healing concrete developed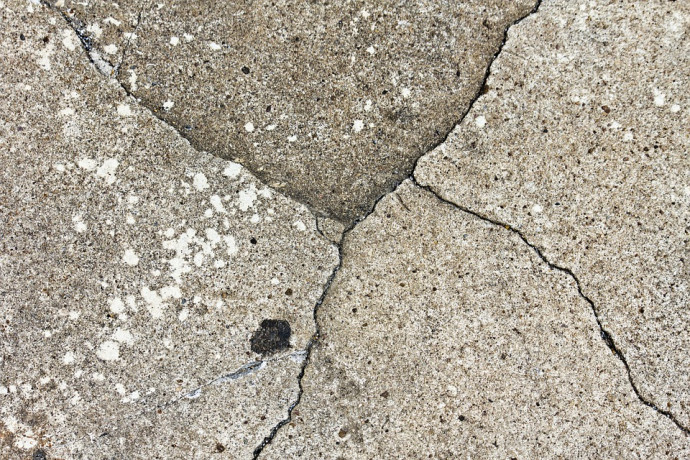 University of Waikato researchers are using nanobiotechnology and a protocol called solid-state fermentation to make concrete that regenerates to repair cracks as they develop.
Concrete is one of the world's most versatile and widely used construction materials. Every year, billions of tonnes are used worldwide, but it is vulnerable to damage. Cracks accelerate a structure's degradation, increase maintenance costs, and, in severe cases, lead to structural failure.
Waikato researchers Dr Aydin Berenjian and PhD student Mostafa Seifan have used a nanobiotechnological approach to address how to mitigate this damage. They believe their process will have a wide range of applications, including the oil and gas industry, medicine, environmental remediation, and construction materials.
The duo have engineered a type of bio-concrete by introducing micro-organisms and nutrients into the initial mix, which creates calcium carbonate when cracking occurs in the concrete. Calcium carbonate is considered one of the most important materials on Earth, crystallising in nature to produce materials including chalk, shell, and rock. In this process, where calcium carbonate is created in the damaged concrete, it fills the cracks as they appear.
The performance of the material relies on many factors including the right bacterial species and nutrient ingredients, and the availability of oxygen. Dr Berenjian says the ability of bacteria to survive in a harsh concrete environment, and the ability of cells to keep producing calcium carbonate over time are also crucial.
"That is where the engineering came in. With the help of the unique fermentation system and nanobiotechnology, we have engineered a process that makes the calcium carbonate production very efficient even in a harsh environment like concrete."
Testing in the lab indicates the bio-concrete is more durable than traditional concrete. However, to be industrially applicable the cost is an issue, as the product is more expensive than the standard ones in the market. Dr Berenjian says fixing concrete currently costs approximately $200 a cubic metre. "Fixing concrete manually also means cracks are sometimes missed, particularly if they are not visible. The return comes with the longer-term strength, and removing the cost of repairs."
The new process is environmentally friendly, and, producing more durable concrete, it is also likely to be safer, for example in earthquake-prone areas. Mostafa Seifan says they have taken a completely different approach to others working in the field, who are aiming solely to heal the concrete cracks. "We have developed a unique system by using nanobiotechnology to make the cells capable of inducing a high level of calcium carbonate in different fermentation conditions."
For further information you can read published articles on Dr Berenjian and Seifan's research: