Research
Published 6 December 2018
Who turned up to vote in the New Zealand election?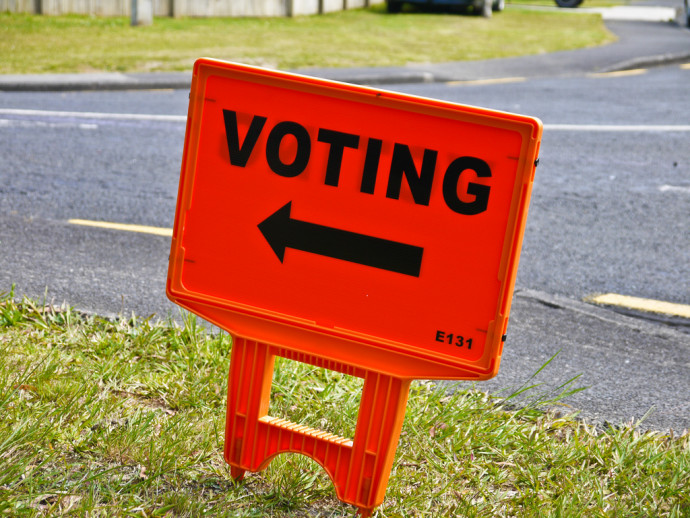 Voter turnout in New Zealand has been steadily decreasing since world record levels in the middle of the twentieth century. But why?
General elections are a time where citizens can exercise their democratic right to vote for a party or parliamentary candidate to represent themselves, their whānau and their community. Many political policies are aimed at improving the wellbeing of people who live in more deprived communities, but this is also the demographic that is typically less likely to vote. 
A paper in the most recent issue of Kotuitui: New Zealand Journal of Social Sciences Online compares the distribution of deprivation and voter turnout across different areas of New Zealand. It shows that the driver of voting patterns can differ immensely depending on what issues are most significant in that community.
Across the world, certain people are consistently more likely to vote than others. Some of the demographic predictors of being a consistent voter are being older, having a higher level of education, having a higher income and being from the majority ethnicity of the country they are in. 
Researchers replicated these international effects within New Zealand. It appeared that younger people in Aotearoa were less likely to vote than their older counterparts. Factors associated with deprivation such as income, unemployment and education were also associated with voter turnout.
In what is thought to be the first paper of its kind in New Zealand, 'The geography of deprivation in New Zealand by electorate' by Exeter, Crengle, Cavadino, Greaves, Zhao, Lee and Browne explores and highlights the differences between certain areas in New Zealand and the number of residents within who voted.
The findings of this paper bring to the fore some of the drivers of differences in certain areas using the recently released New Zealand Index of Multiple Deprivation (IMD). For example, two-thirds of Canterbury's Selwyn electorate neighbourhoods were among the least deprived 20% of areas around the country, and had a voter turnout rate of 85.1%. In contrast, 80% of the areas in South Auckland's Mangere electorate were among the most deprived. Additionally, the remaining 20% of the neighbourhoods in Mangere electorate were in the second most deprived areas nationally. The voter turnout in the Mangere electorate was 64.5%.
The long term vision of the paper's authors is for the IMD and its domains to inform Members of Parliament and provide insight into drivers of deprivation in their electorates in order to improve wellbeing and reduce inequities.
These results have the potential to inform the Electoral Commission's strategies to encourage citizens living in deprived communities to have their voices heard and their votes counted in the 2020 General Election.
The paper 'The geography of deprivation in New Zealand by electorate' is available to read in full in Kōtuitui: New Zealand Journal of Social Sciences Online on Taylor & Francis Online. This paper is from a special section on Social Science Commentaries on the 2017 New Zealand Election which was published as Vol/Iss 13/2.