Research
Published 23 August 2018
Will eradicating rats also make New Zealanders healthier?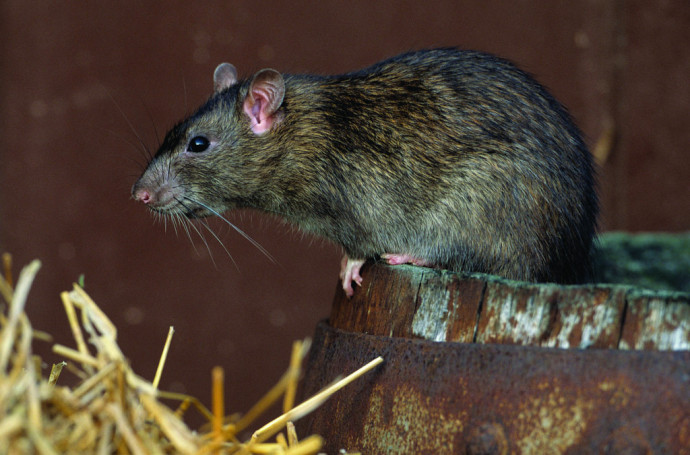 An article in the latest issue of NZJR explores some benefits the public might see from removing rats from New Zealand and poses questions for future research areas.
The geography of Wellington makes it particularly suitable for incremental, planned approaches to pest control, but what about other locations in New Zealand, and what benefits might the public see from eradicating rats? 
The latest issue of the Journal of the Royal Society of New Zealand, Vol 48.4, is now available for access at Taylor & Francis Online and includes a variety of engaging articles, including several papers in the fields of life and health sciences. One such article is the short communication from Professor Nick Wilson (University of Otago, Wellington) and his colleagues entitled 'Potential public health benefits from eradicating rats in New Zealand cities and a tentative research agenda.'
New Zealand's capital city of Wellington is well known for its pest-eradication prowess with the disappearance of possums from the Miramar Penisula in 2006 and the apparently successful rat control recorded in 2015 in the suburb of Crofton Downs. 
While complete eradication of rats might be more difficult in certain locations around the country, the general experience of rat control in New Zealand to date has been favourable, for example, even with substantial numbers of people visiting Rangitoto Island (around 100,000 per year), the rat-free status of the island has largely been successfully maintained by checking boats and setting traps.
There is a predominantly positive public attitude towards improving rat control, and many people recognise that the two introduced rat species are a cause of environmental problems as well as human disease. Some of the benefits discussed by Professor Wilson and his colleagues in the article range from reducing risk of various infectious diseases and helping conserve our native birdlife as well as economic and psychological benefits.
Rats in New Zealand are known to carry seven different kinds of zoonotic pathogens (diseases that can be transmitted from animals to people) including giardia and salmonella. As such, a reduction in rat populations could decrease the current risk of contracting these diseases.
Some houses in New Zealand use drinking water collected from roofs, which can often be of poor microbiological quality due to being contaminated by pathogens like salmonella and giardia.  Rat eradication, therefore, may have potential benefits by protecting microbiological quality of such water for both regular use and in disaster situations.
Some of the economic benefits might include reduced damage to infrastructure, housing and stored food supplies. Rats damage sewerage systems with their tunnelling activites, chew through electrical wires and cause damage to building insulation, roofing and walls. With fewer rats around to prey on their eggs and to compete for food with, our native bird populations are also expected to increase.
This is not to mention the negative affect on people's mental health that rats can have, with their presence in or near dwellings being a recognised source of anxiety for some people. Other psychological benefits from their eradication might stem from increased levels of native birdsong in the soundscape, which is an audible indicator of increased native bird populations as well as actively seeing more native birdlife within our communities.
One of the other, less obvious but potentially positive outcomes of rat (and other pest) eradication would be that in order to achieve such pest-free goals, collective community action is required. Building links within communities and engaging with each other to work towards a common goal may indeed be one of the most important public health advantages of rat eradication. These type of psychosocial connections could prove invaluable in improving community responses in emergency situations and creating a greater sense of social cohesion within communities.
The article 'Potential public health benefits from eradicating rats in New Zealand cities and a tentative research agenda.'  is available for access now on Taylor & Francis Online in the Journal of the Royal Society of New Zealand Vol 48.4.