CoREs advisory committee
The following people have been selected to serve on the CoREs advisory committee for the 2019/20 funding round.
Advisory committee chair: Emeritus Professor Richard Bedford QSO FRSNZ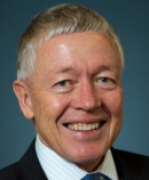 Professor Richard Bedford QSO FRSNZ is Emeritus Professor at the University of Waikato and at the Auckland University of Technology. He is the immediate Past President of New Zealand's national academy, Royal Society Te Apārangi, and is currently a member of the Governance Boards of the Auckland War Memorial Trust Board and the Antarctic Heritage Trust.

Professor Bedford is a specialist in migration research and since the mid-1960s he has been researching processes of population movement in the Asia-Pacific region. His MA thesis in Geography (University of Auckland) was on population issues in Kiribati and Tuvalu (1967) and his PhD from the Australian National University was on migration processes in Vanuatu (1971). Postdoctoral research in Papua New Guinea and in Fiji in the 1970s was supported by grants from the University of Hawai'i (PNG) and UNESCO (Fiji). Since the 1980s Professor Bedford's research has had a strong applied focus, addressing critical issues in immigration policy in New Zealand and the Asia-Pacific region.
In 1990 Professor Bedford was awarded the New Zealand Medal for services to New Zealand and in 2008 he was made Companion of the Queen's Service Order (QSO) in recognition of his services to geography. In 2000 he was elected to Fellowship of the Royal Society of New Zealand and in 2010 was awarded the Society's Dame Joan Metge Medal for the Social Sciences in recognition of his research in the Pacific and his leadership in building capacity in the social sciences.