2018 NZIFST CREST Challenge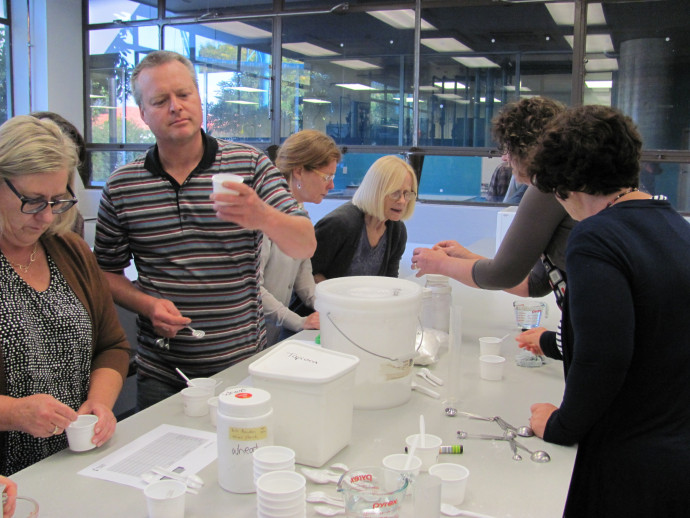 Challenge teachers at Massey University,2017
Congratulations to all of the 2018 Challengers.

The Student Product Development Challenge is an amazing opportunity for secondary school students to implement food science and technology, as practised by the food industry.
More importantly, it is an outstanding example of collaboration involving teachers, students, the tertiary sector, the food industry, NZIFST and the Royal Society Te Apārangi, resulting in students choosing food science and technology as future learning pathways and career choices.
Schools from Canterbury to Auckland are participating in this years' Challenge.
The Student Product Development Challenge requires teams of Year 11 - 13 students, who are studying NCEA science and/or food technology, to develop a new food product for an industry client, following the process defined in the Team Silver CREST awards (very similar to the product development process used by the food industry).
Each team is supported by a CREST Consultant/Mentor, a professional from the food industry,or NZIFST member.
Each team receives sponsorship from the food industry, to contribute to the costs the school has incurred in entering the Challenge.
Participating teachers  receive professional development from the staff of the Massey Institute of Food Science and Technology at Massey University. 
The professional food scientists and technologists who assess the projects using the CREST criteria also judge the regional competitions.