News
Published 30 August 2019
Climate at Waikite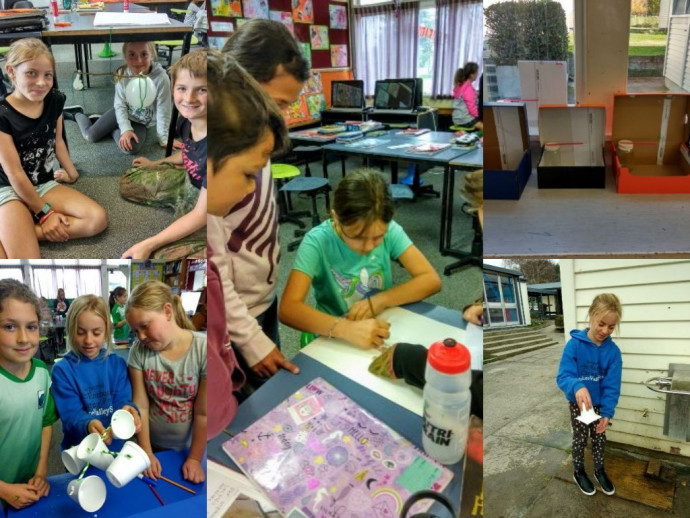 Students at Waikite Valley. Photos courtesy of Sheryl Pearson.
Climate research and experimentation at Waikite Valley.
Students from Room 4 Waikite Valley Primary School have recently completed the Primary CREST NIWA's What is Climate? investigation as part of their Term 2/3 Inquiry.
The Primary CREST programme was combined with climate and weather-related stories and articles as part of the reading programme and was followed up with a look at climate change.
The students made devices for measuring and recording weather which were then located in various parts of the school grounds for data collection.
Teacher Sheryl Pearson reports that her students really enjoyed the hands-on activities and were able to answer their inquiry questions with a combination of reading (research) and experimentation.
Congratulations to the Room 4 students for achieving their Primary CREST awards.
Source: Royal Society Te Apārangi