News
Published 29 April 2019
Game, set and CREST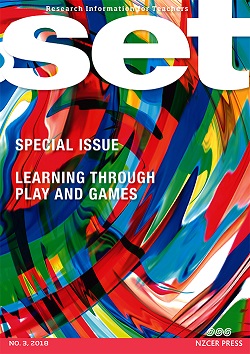 A quest for gameful practice: Edu-LARP and first CREST.
Have you read NZCER's set Special Issue No.3, 2018; pages 74-77 in particular?
Simon Christie, of Selwyn House School, has written an article reflecting on the school's approach to gamifying the Royal Society Te Apārangi's First CREST Award.
The article explains how CREST was reconceived as a quest using elements of live action role playing (LARP) and gamification, and the tools that were used to do this.
It describes how progress was measured using a points system and the rationale behind using points in the first place.
Finally, the article summarises the benefits of using gameful practice in First CREST and next developmental steps.
You can read Simon's article, A quest for gameful practice: Edu-LARP and First CREST and find out more about how Simon and his co CREST colleague, Fiona McKenzie, went about gamifying science and the CREST Award.
Source: Royal Society Te Apārangi