News
Published 11 November 2017
Horopito Gold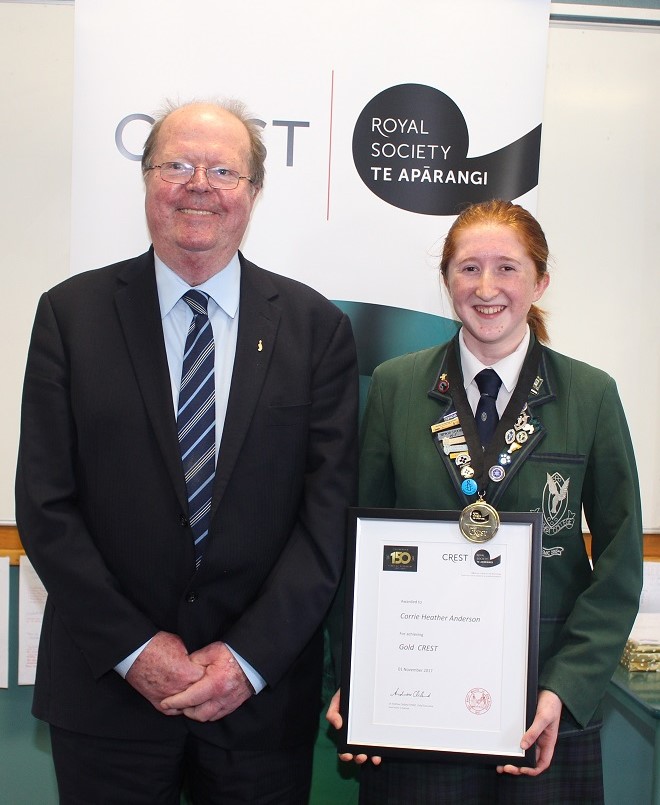 Gold CREST project about Horopito.
Corrie Anderson, of Columba College has recently completed a Gold CREST investigation on the chemical analysis and insecticidal properties of Horopito (Pseudowintera colorata).
Corrie researched Horopito's chemical structure and insecticidal properties and found that this native plant contains insecticidal properties and has the potential to be used as a natural insect repellent.
A special celebratory function was held at Columba College on 1 November, 2017 where Corrie gave a presentation about her project "The Study of Horopito Looking at its Insecticidal Properties and Chemical Analysis".
Corrie was awarded her Gold CREST certificate and badge and Professor Keith Hunter FRSNZ presented her with a Gold CREST medal.
Source: Royal Society Te Apārangi