News
Published 8 July 2019
It's gold for moss and mites!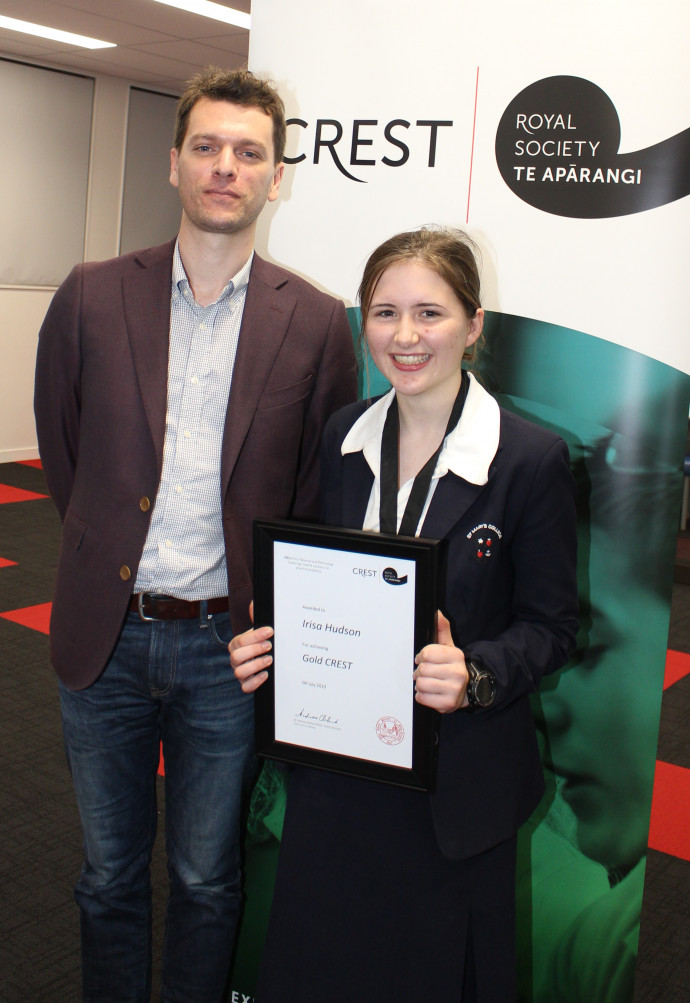 Congratulations to Irisa Hudson of St Mary's College, Auckland.
At a special Gold CREST celebration, Royal Society Te Apārangi Councillor Dr Tom Baker MRSNZ presented Irisa a Gold CREST medal for her project Of Moss and Mites. An investigation into the role of springtails in the fertilisation of two moss species.
Irisa's project provided an insight into the role that springtails play in the fertilisation of two species of New Zealand moss: Ptychomnion aciculare and Barbula calycina, suggesting that moss fertilisation is not vectored by water.
Irisa was supervised by her teacher Mr Keith Paterson and was mentored by Dr Anne C. Gaskett, University of Auckland and Emma Bodley, Auckland Botanic Gardens.
Read more about Irisa's project

Source: Royal Society Te Apārangi