Associate Professor Janet Wilmshurst
Convenor, Ecology, Evolution, and Behaviour panel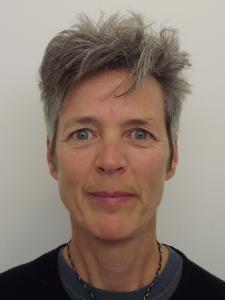 Associate Professor Janet Wilmshurst is a member of the Joint Graduate School for Biodiversity and Biosecurity (at the School of Environment), and is employed by both Manaaki Whenua - Landcare Research and the University of Auckland. Janet runs a research programme in ecosystem resilience, with a focus on using the recent fossil record to reconstruct and trace past ecosystem changes in response to natural disturbance and human arrival in New Zealand. Her application of multi-disciplinary and multi-proxy approaches combines palaeoecology with zooarchaeology, modelling and modern ecology to provide new perspectives on ecosystem change. Janet has a strong interest in making fossil findings relevant to the understanding of current ecosystem function and resilience, and island conservation, and has worked with numerous Māori trusts to help elucidate New Zealand's vegetation and faunal history.

Janet has over 100 publications and was awarded the New Zealand Ecological Society's premier Te Tohu Taiao award. She has served as the Vice President and President of the New Zealand Ecological Society, and as a nominated member of the Scientific Steering Committee of PAGES (Past Global Changes).
For more information see Associate Professor Janet Wilmshurst's Manaaki Whenua Landcare Research webpage.