Professor David Bilkey
Chair, Marsden Fund Council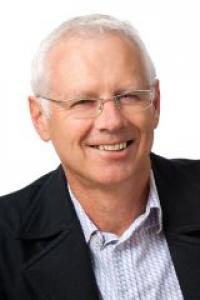 Professor David Bilkey is a professor in the Department of Psychology at the University of Otago. He is also director of the University's Brain Health Research Centre, a multidisciplinary group of over 200 researchers dedicated to research, education and outreach in Neuroscience. David completed his PhD at Otago and then undertook postdoctoral work at the University of Washington in Seattle. He returned to a position at Otago where he runs a research programme in systems neuroscience, with a particular focus on the role of the temporal cortex and prefrontal cortex regions of the brain. This work involves using a combination of electrophysiological and behavioural procedures to determine how these structures function and interact during memory and decision-making processes. More recently he has also been investigating how the function of the brain is altered in schizophrenia, with a particular interest in hippocampal and prefrontal interactions.
David has over 100 publications and is a past recipient of an Alexander von Humboldt Fellowship. He held the position of Head of Department of Psychology at Otago from 2009 to 2013. He has also previously served on several funding panels and reviewed for a number of international granting agencies.
For more information see Professor Bilkey's University of Otago webpage.