Death Anxiety and Religious Belief: An Existential Psychology of Religion
Posted: Friday 2 February 2018
By Jonathan Jong and Jamin Halberstadt
Published by Bloomsbury, 2016
Marsden Fund contract UOO1312 'The causal role of religious belief in managing death anxiety and intergroup discrimination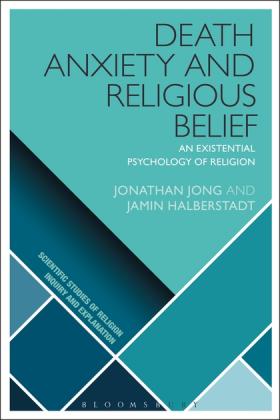 There are no atheists in foxholes; or so we hear. The thought that the fear of death motivates religious belief has been around since the earliest speculations about the origins of religion. There are hints of this idea in the ancient world, but the theory achieves prominence in the works of Enlightenment critics and Victorian theorists of religion, and has been further developed by contemporary cognitive scientists. Why do people believe in gods? Because they fear death.

Yet despite the abiding appeal of this simple hypothesis, there has not been a systematic attempt to evaluate its central claims and the assumptions underlying them. Do human beings fear death? If so, who fears death more, religious or nonreligious people? Do reminders of our mortality really motivate religious belief? Do religious beliefs actually provide comfort against the inevitability of death?

In Death Anxiety and Religious Belief, Jonathan Jong and Jamin Halberstadt begin to answer these questions, drawing on the extensive literature on the psychology of death anxiety and religious belief, from childhood to the point of death, as well as their own experimental research on conscious and unconscious fear and faith. In the course of their investigations, they consider the history of ideas about religion's origins, challenges of psychological measurement, and the very nature of emotion and belief.
Link to the publisher's website