Bombay School - Yating Wang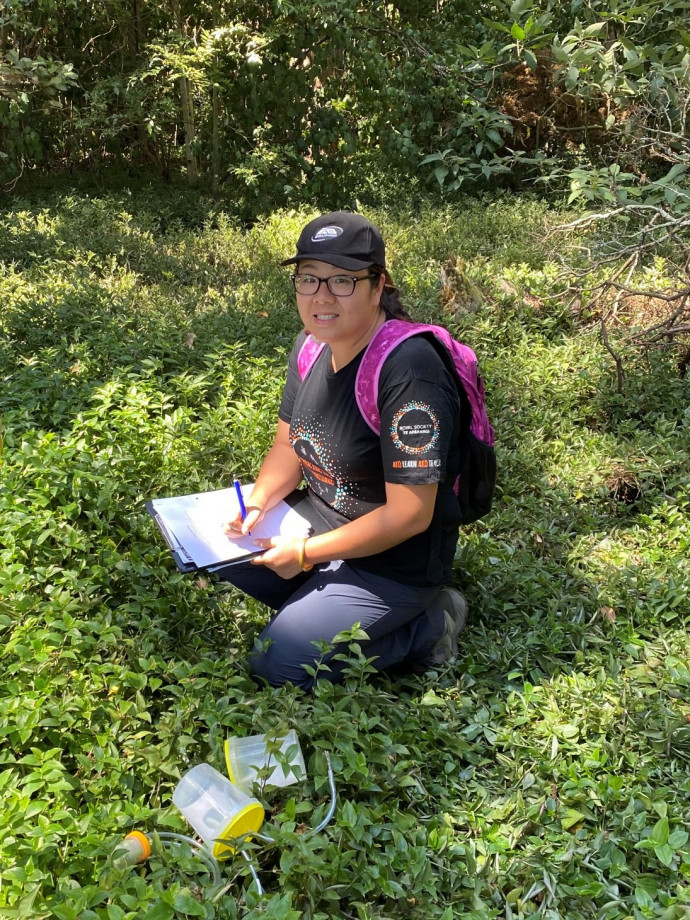 2020 | Ecological management through a biodiversity and biosecurity lens
School: Bombay School
Host: Auckland Council, Biosecurity team
Region: Auckland
Bombay School believes that the teaching of science at primary school level is critical in order to ensure that children are able to use science for personal decision-making and to participate in civic, political, and cultural discussions related to science in the future.
Their pedagogy is based on personalised learning and thus they believe that science should be taught within a relevant context which is child led. The school hopes that their participation in the Science Teaching Leadership Programme will help them gain further skills and knowledge so they can build a school science curriculum that leads to more meaningful outcomes for tamariki.
Yating is a primary school teacher with 11 years' experience in the middle and upper primary syndicates. She has a background in biological science and is passionate about helping students to find a love of science at a young age, as well as supporting her school community to be scientifically literate.
Yating has been hosted by Emma Edney-Browne in Biosecurity Team at Auckland Council. Her placement has involved rearing of tradescantia beetles at the Auckland Botanic Gardens, releasing and monitoring biocontrol agents at priority sites around Tamaki Makaurau/Auckland to control invasive pest plants, assisting ground proofing and prioritising sties for future release of biocontrol, attending biodiversity and biosecurity community events as well as participating in biodiversity and biosecurity educational trips. It has given her a comprehensive base of scientific knowledge on biodiversity and a great insight of the unique nature of applied science. It has also enabled her to gain a deep understanding that communication plays a vital role in scientific processes.
A highlight for Yating during her placement was participating in the Low Incident Pest Plants Intervention workshop. Here she worked alongside other council staff, key stakeholders and Chinese Aucklanders to mahitahi on the shared problem and find solutions that work for everyone.
Throughout the day, Yating had the opportunity to assist the team refine solution concepts. They did this by testing effectiveness of messaging and engagement activities, exploring how the reporting journey should be experienced and measuring which channels audiences are most engaged on. This hands-on experience has exemplified the Science Capabilities in an authentic manner and enabled her to gain a deeper understanding of the Nature of Science.
The Science Teaching Leadership Programme has allowed Yating to see science operating in the real world. It has helped her to increase her knowledge and confidence in teaching scientific concepts as well as to enhance her leadership skills, so that she can lead change in the way science is taught at Bombay School.
Yating would like to thank The Royal Society Te Apārangi, Emma Edney-Browne and all staff at Auckland Council Biosecurity Team and Bombay School for giving her this opportunity.