Wellington East Girls' College - Alex Karl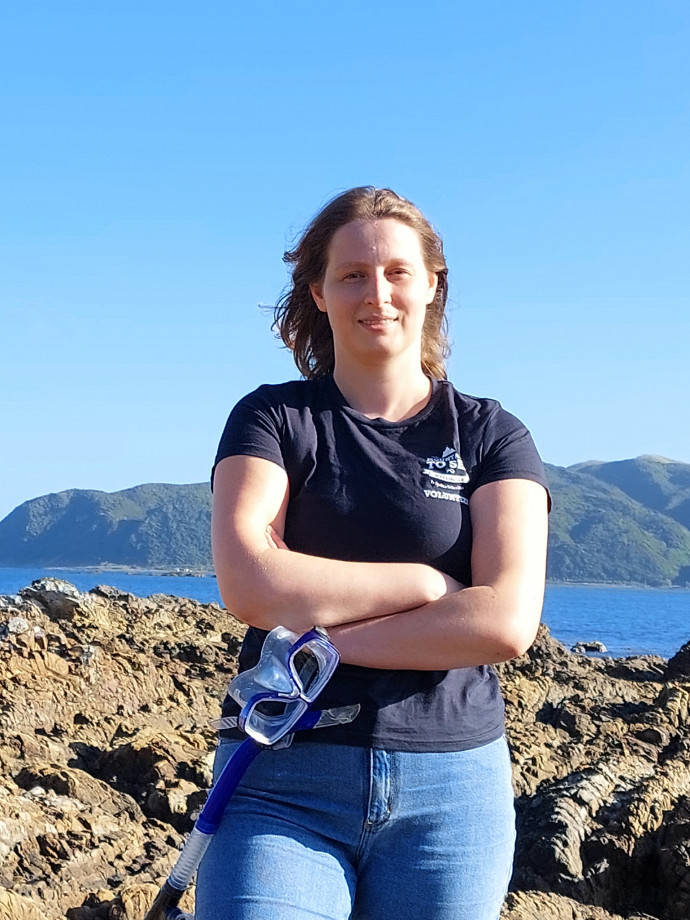 2022 | Hidden forests - exploring the Nature of Science in rimurimu seabeds

Name: Alex Karl
School: Wellington East Girls' College
Host: Mountains to Sea Wellington
Region: Wellington
Wellington East Girls' College's vision is to develop scientifically literate young people in a culturally sustaining way. They consider it important that students have the opportunity to see their cultural heritage reflected in the school courses and that they experience the importance and validity of indigenous bodies of knowledge in Science. The aim of the school's participation in the Science Teaching Leadership Programme is to help support the department in the proposed changes to the Junior Curriculum; and support development of cross-curricular courses with a strong contextual base and a strong core of Science knowledge and skills for active citizenship.
Alex has taught at Wellington East Girls' College for five years as a Science and Biology teacher. She has a background in Marine Biology and ESOL, and is passionate about introducing young people to the wonder of science in their everyday lives and their environment.
Alex is being hosted by Mountains To Sea Wellington, who provide outreach and education for schools and communities to actively participate in conservation and protection of their local environment. Alex's placement will involve assisting in the delivery of programmes such as Love Rimurimu and Experiencing Marine Reserves, working with school students and community partners to develop and implement restoration plans for local waterways, participating in training of community groups for long term monitoring projects, and taking part in special conservation events to highlight marine and freshwater biodiversity and conservation issues. She intends to learn about the scale and diversity of conservation work being undertaken in our waterways and laboratories, and how scientists and communities work together to protect our environment against human impacts and the threat of climate change.