2021 London International Youth Science Forum - Virtual Participation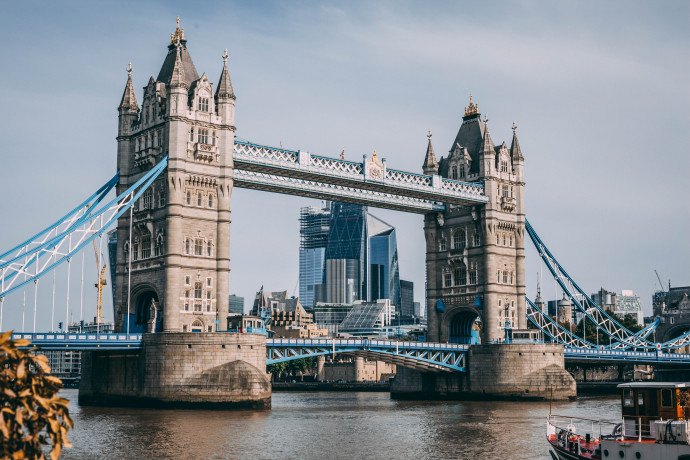 London Tower Bridge Charles Postiaux
Royal Society Te Apārangi welcome applications from Year 12 and Year 13 tauira who have a passion for science and technology to apply to attend the London International Youth Science Forum as a virtual participant.

The cost of participating in the virtual programme is £495 GBP but if you are successful in being selected then the Talented School Students Travel Fund will cover this cost for you. LYISF takes place from 28 July – 11 August 2021.
Of course, the experience will be different from attending in London on-campus, but LYISF have put together an exciting online option. LYISF is about tauira coming together, to learn, share, debate and discover both about STEM and also culturally. LYISF has partnered with a digital platform provider to deliver an exciting and engaging virtual experience. Students attending LIYSF VIRTUAL will have a carefully curated experieince of LIYSF, including:
All principal lectures live-streamed with true hybrid approach to ensure attention is given to the virtual experience, using green screens and equal weighting for asking questions.
Please be aware a maximum of three students per school can apply.
The Programme
Selection of our specialist lectures across a wide range of STEM fields. (12 main lecture demonstrations, with Nobel Prize winner lectures and 10 specialist lectures).
Possibility to ask questions in sessions.
Selection of scientific visit content.
Opportunity to present project work.
Network with fellow students on our global digital platform, live chats and virtual debate lounges.
On-demand content, re-watch or view missed sessions.
Digital certificate.

Please note this access will stop after 17th August 2021.
There will be a confirmed programme available in the near future but presenters and times are still being finalised.
So if you have a passion for the sciences this opportunity might be for you. Read on ……..
Pre-Requisites For LIYSF Virtual
It is not required for students to be online at the time of each event, as all sessions are recorded and available on demand. However it is ideal if students can attend some of the sessions "live" as you will be able to ask questions in the session.
You will require a desktop or tablet computer and a stable network connection to enjoy the programme fully. The platform is web-based and works with all main browsers and on Microsoft and Apple devices.
LIYSF VIRTUAL will also offer all content on-demand, so you can catch up with any session that you missed throughout the two weeks.
For more information about the virtual programme visit: www.liysf.org.uk/liysf-participation/booking-virtual
If you are applying for this opportunity through Royal Society Te Apārangi then please do not apply through the LIYSF website also.
Eligibility Criteria
You need to be a Year 12 or Year 13 student at a New Zealand secondary school, Te Kura Kaupapa Maori or Wharekura.
You must be a New Zealand citizen or hold permanent residency.
Be committed to participating in the full virtual programme.
Selection Criteria
Studying science subjects at school.
Achieving good results in your studies.
Involved in school community or wider hapori community.
Apply now: Here is what you need to include
· Complete application form
2021-LYISF-Opportunity-for-students-v2.doc
or PDF version
2021-International-Science-Opportunities-for-Students-Application-Form.pdf
· Write a letter about why you are good candidate to be selected.
· Include a copy of your NCEA academic results.
· Signed testimonial from a teacher from your school.
How to send your application (see below) which must be received by 5pm on 21 June 2021.
We require 2 hard copies of your application and also a digital copy.
Digital Copy send to:
Dana Leaming dana.leaming@royalsociety.org.nz
or
Debbie Woodhall debbie.Woodhall@royalsociety.org.nz
also
Send two hard copies by courier to:
Talented School Students Travel Award - LYISF
Royal Society of New Zealand
11 Turnbull Street
Thorndon
Wellington