Celine Goh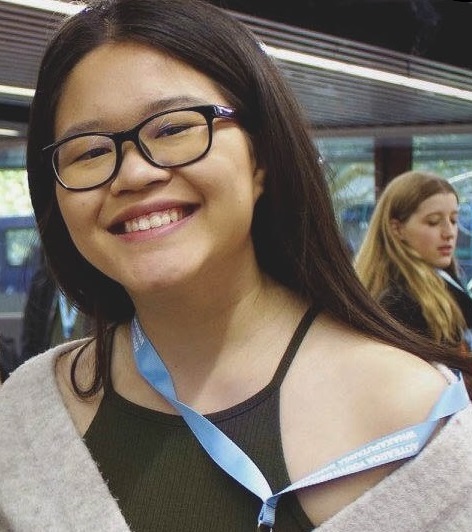 Celine says that studying Geography gives her a more global perspective and will help her study toward a conjoint degree in Law and Commerce.
Hi, my name is Celine Goh, and I am a Year 13 student living in Auckland, attending St Cuthbert's College. I am a teenager of two immigrant parents, one coming from Taiwan and the other from Malaysia.
Together with three other budding geographers, I have been selected to represent New Zealand at the International Geography Olympiad which is being held in Quebec this August. At this event we will be examined on our geographic skills and knowledge through three different tests - multi media, written, and field work.
Funnily enough, geography was initially a subject I never saw myself studying. In year nine I thought I had elected to study history but accidentally signed up for geography. However, the 50 minutes a day that I spent learning about migration in India and formation of tsunamis became a highlight. Since then geography has become an interest of mine, and I really value the way it lets me learn more about the processes that shape the natural and cultural environment around me; and how people interact with the world that they live in.
Currently, I am studying geography, history, English, economics, and physics. I hope that these subjects can lead me to graduating with a conjoint degree in Law and Commerce from the University of Auckland in four years time.
The experience that I will gain in geography will help to give me a more global perspective in all that I do during my degree.
I am so thankful for receiving the Talented School Students Travel Award, as without this funding attending would have been very difficult. I am sure that the knowledge that I gain and the people I meet during this trip are things that will stay with me forever.