Diana Barbu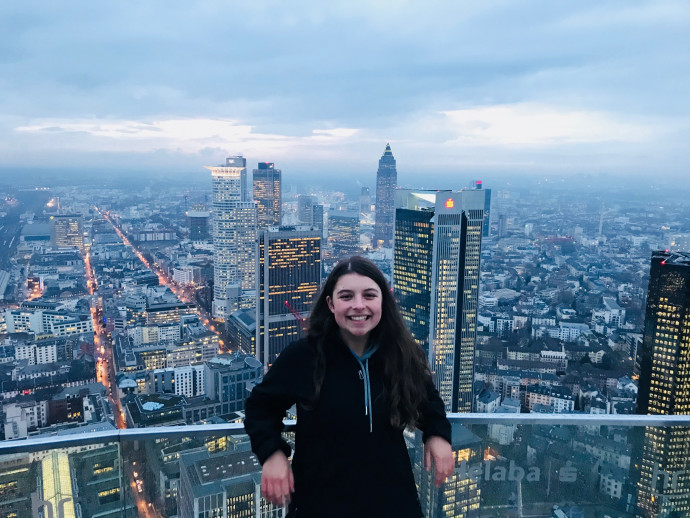 Diana Barbu has been selected by Royal Society Te Apārangi to attend XLAB, which is a four-week science experience in Gottingen, Germany.
My name is Diana and despite what my kiwi accent may suggest, I am not originally from New Zealand. My family and I shifted from Romania to the quaint little town of Ashburton about 12 years ago and here we still live.
I am currently a Year 13 student at Ashburton College. Aside from school, I am a part-time lifeguard at the local sports facility and have been volunteering at the Ashburton Art Gallery for the past four years.
For NCEA Level 3 I have opted for subjects in various sciences and mathematics, plus German as my elective. I have plans to pursue a degree in neuroscience at university next year along with a diploma in German. The ultimate dream is to one day become a researcher in the field, focusing on degenerative disorders, cognitive trauma and children's development.
I have recently been selected by Royal Society Te Aparangi to attend XLAB. The courses I will be attending at XLAB all fit perfectly into this sector of science including a workshop in neurophysiology in the last week which I am really excited about.
Apart from my passion for science, I also have a major love for travel. I am so thankful for the opportunities I have been offered by studying German at my high school and I just recently completed my B1 certificate in the language, adding this to my fluency of English and Romanian.
After the completion of the four week course, I will be remaining in Germany to visit my host family from my three month language exchange I undertook in late 2016.